Eventmaker allows you to collect payments for your event registrations, offer secure online payment solutions and issue invoices if needed!
Shopping carts on Eventmaker
Build your registration offer by associating prices to registrations and services ordered. Each shopping cart paid on Eventmaker cannot be modified and can be directly integrated into your accounting system. You can also decide to accept deferred payments or to reactivate abandoned carts.
Online payment with our partners:
Eventmaker offers you the possibility to choose between two online payment methods. We work with two partners, Stripe and Ingenico (formerly Ogone).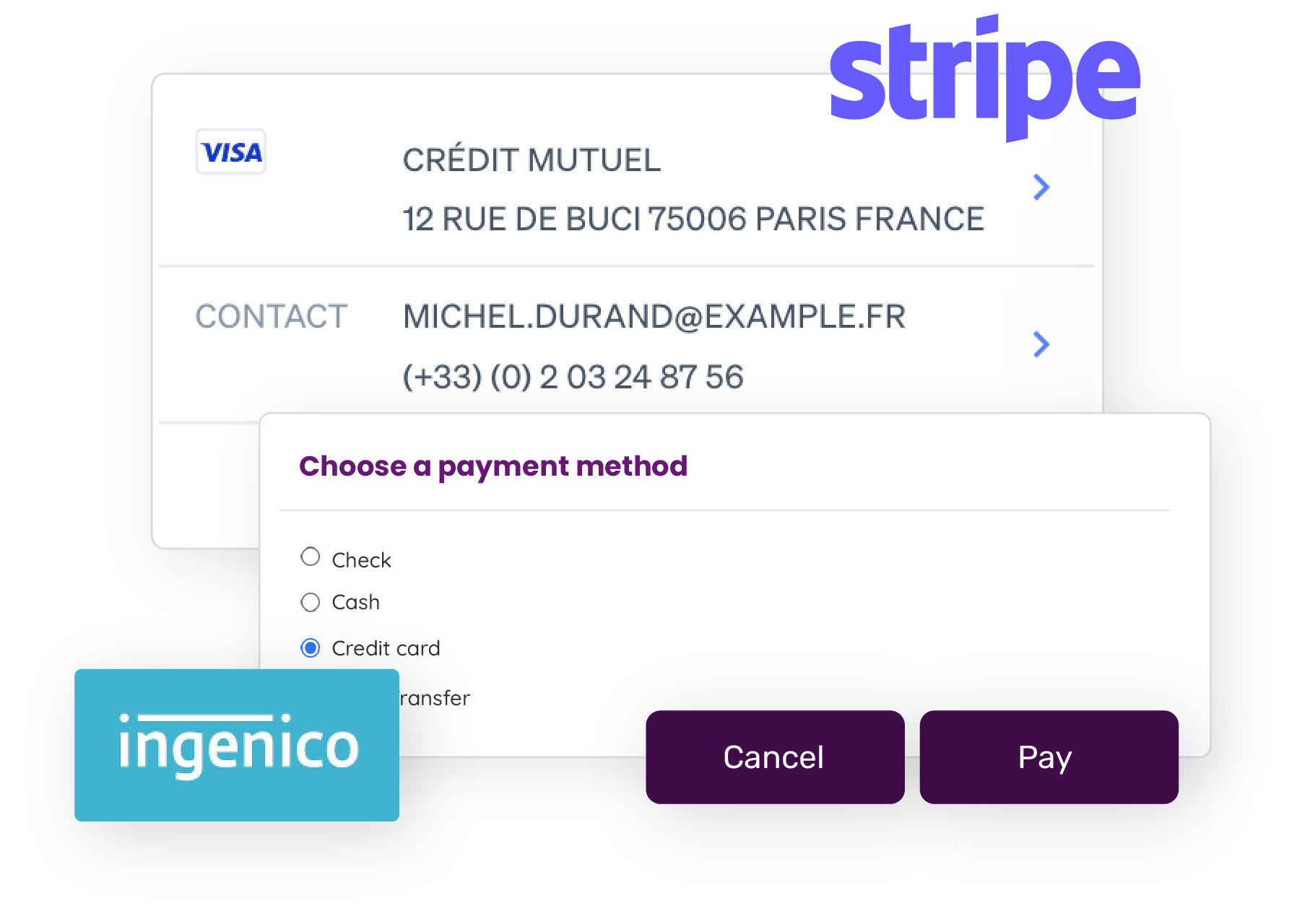 Billing with Zoho Books or Zoho Invoice
When you offer paid registrations for your event, you may need to issue invoices for each order placed, which are then sent to participants. 
For this, Eventmaker offers integration with Zoho Invoice and Zoho Books.
Connect your Eventmaker account to your Zoho account (or create one for free) to record your orders directly in your accounting. Payments posted to Eventmaker allow invoices to be paid immediately. Set up your own invoices and keep track of your sales!
Sales statistics
Consult your sales statistics at any time in the Eventmaker report tab. You are aware of your invoiced and collected sales and can access the sales details of each item. 
Discover all Eventmaker's features
Any questions ?
You have a specific need and want to know more about our features? Take advantage of our expertise to improve the experience of your participants: ask for a personalized demonstration!