Boost Event Engagement Through Email Campaigns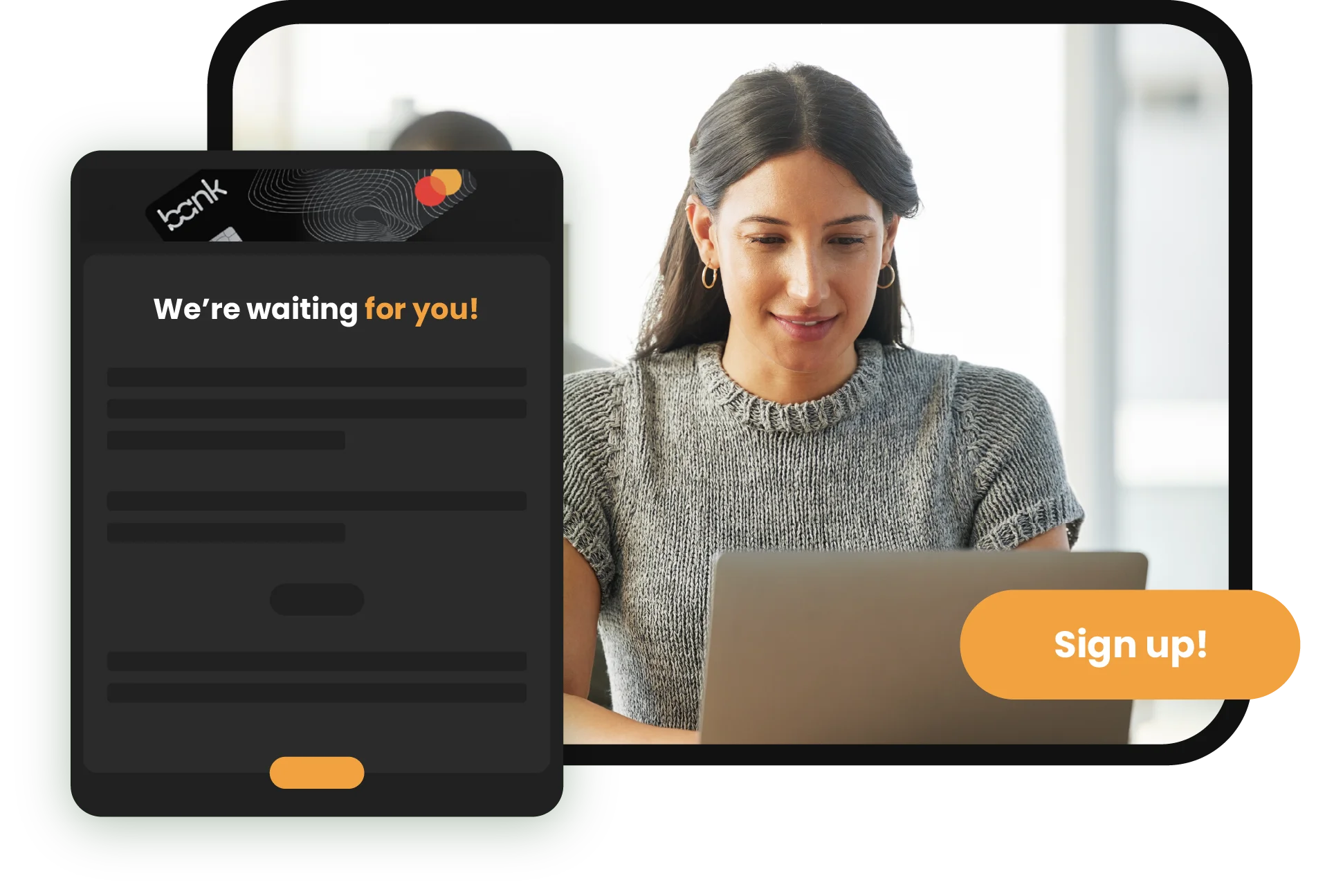 By utilizing the email campaign creation tool, you can easily promote your events to your communities throughout the year through various emails, including invitations, confirmations, and reminders.
4 reasons to choose

Eventmaker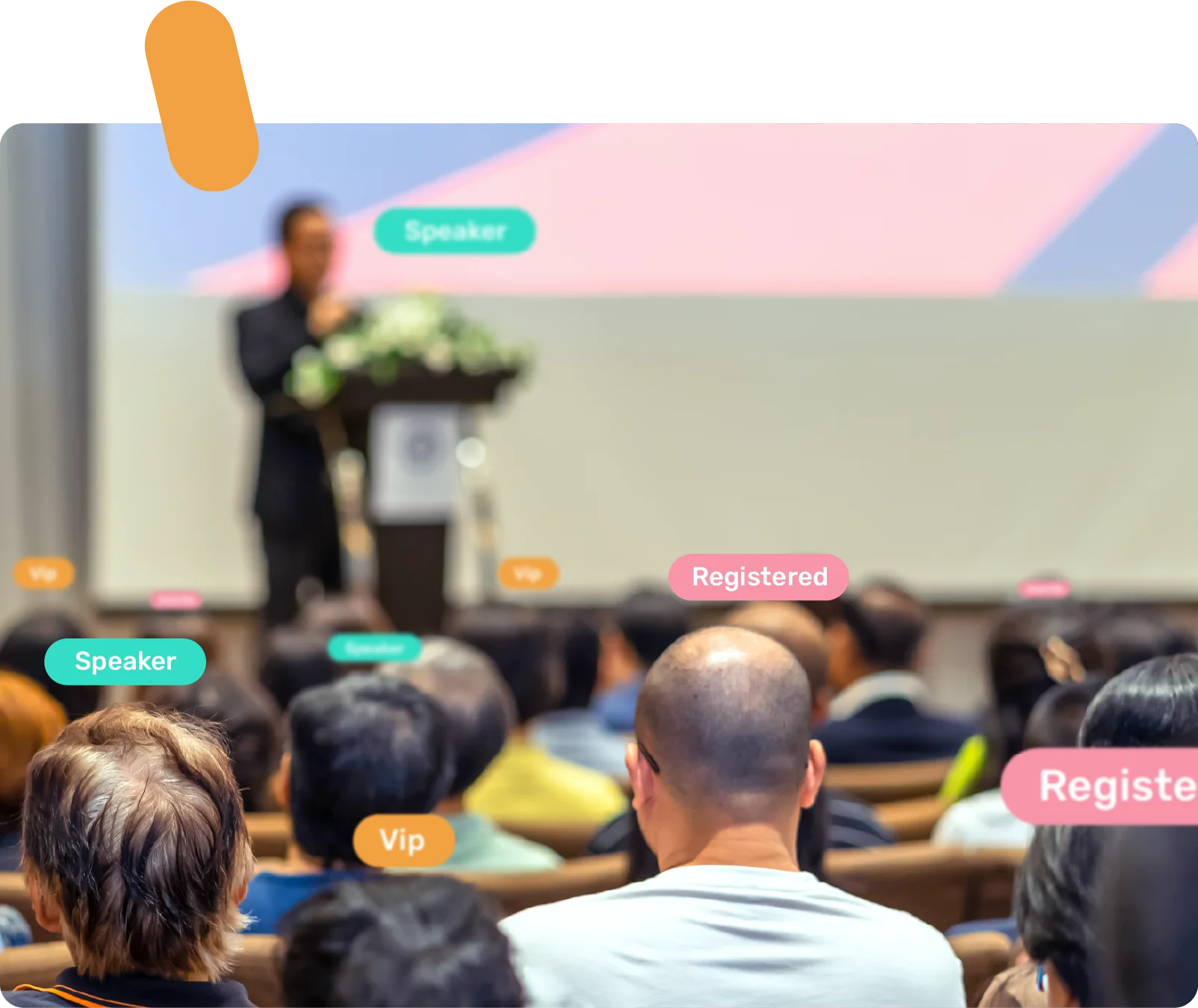 Maximize event engagement
Whether your event is open to a large audience or has limited access, email is crucial to increase your event registrations and improve your visitor conversion rate.
Through sending various emails such as invitations, confirmations, last-minute reminders, and content sharing, you can maintain a strong connection with your communities before, during, and after your event.
Create targeted email campaigns
Do you have several types of audiences to invite to your event? Do you want to send them customized messages and separate registration forms?
You can send targeted messages to each of your audiences through our email campaign management tool by encouraging them to register on the form that concerns them. This allows you to create campaigns dedicated to registering your targeted audiences and maximizing your subscribers' participation on the day.
With just a few clicks, you can segment your database based on specific criteria and schedule your emails accordingly.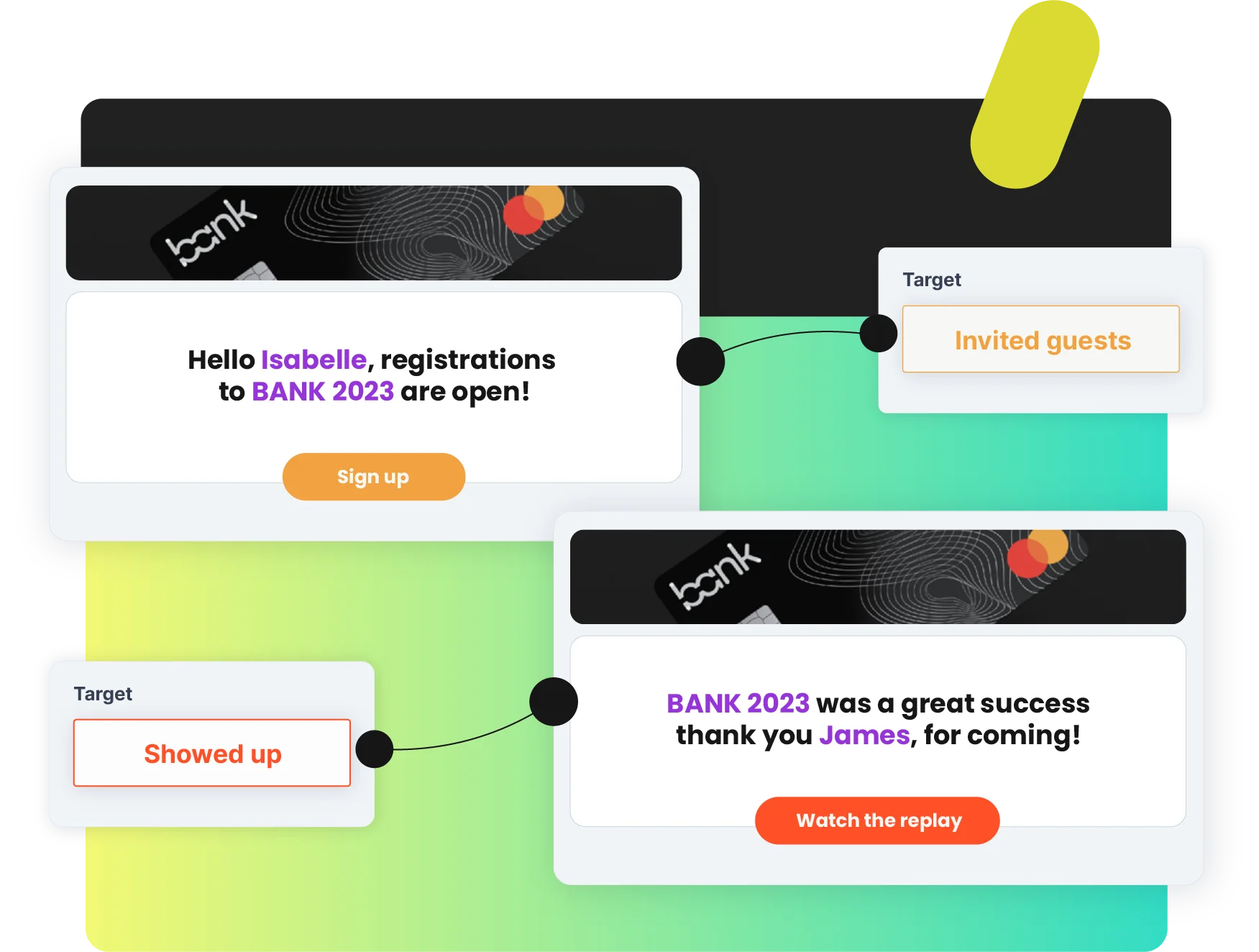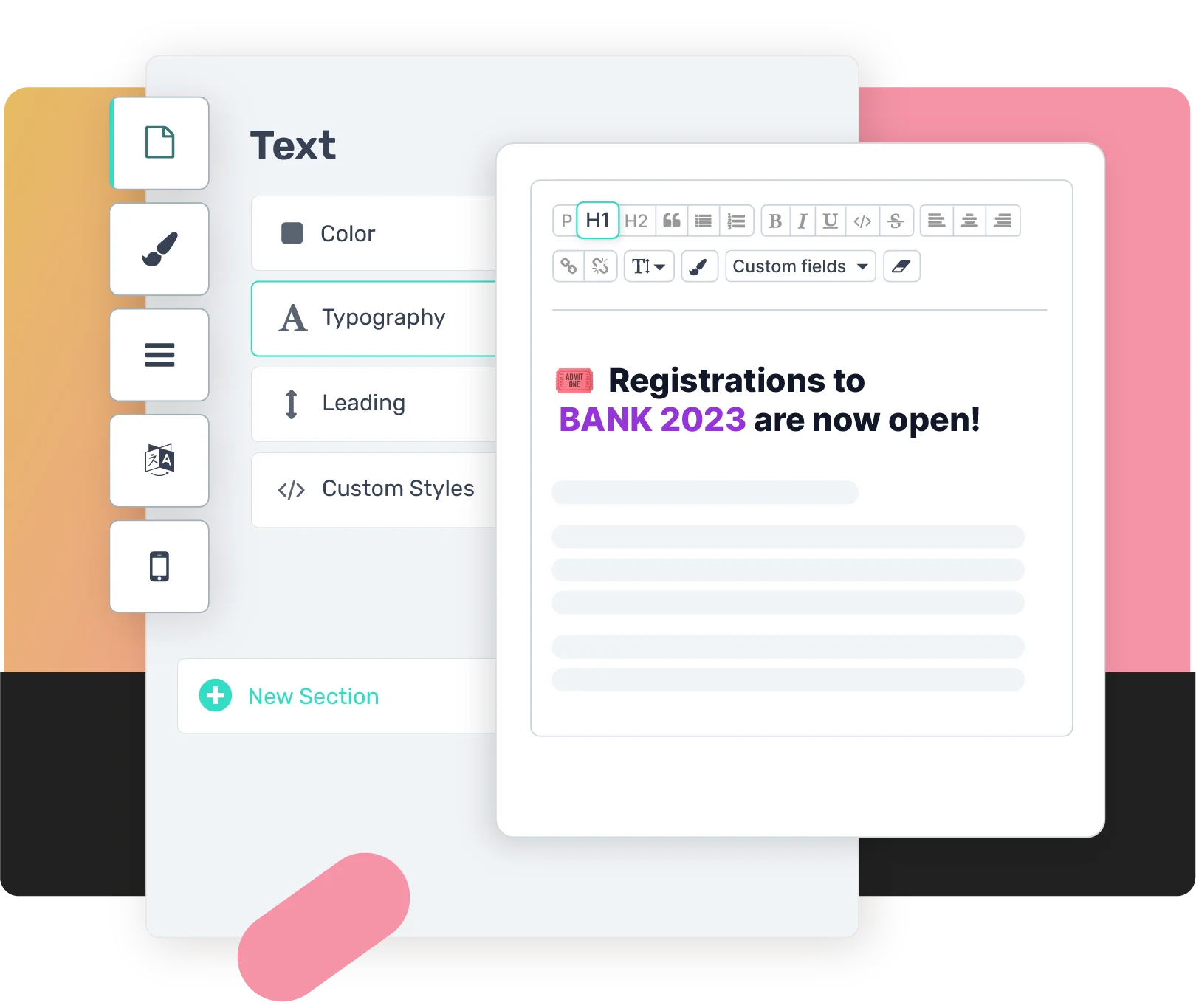 Facilitate your event emails
With the Eventmaker email creation tool, you can quickly and easily create compelling, personalized emails for your brand or event. Whether you prefer to work independently or with the assistance of our project managers, our tool is user-friendly.
To enhance your conversion rates, benefit from the dynamic fields such as first name and last name, as well as conditional display options, which enable you to create personalized invitations.
Analyze your emails' performance
Do you want to check the campaign results you sent a few days ago? Our platform gives you access to all the essential KPIs to measure the success of your emailing, access statistics, detailed dashboards, and the emailing history of each participant.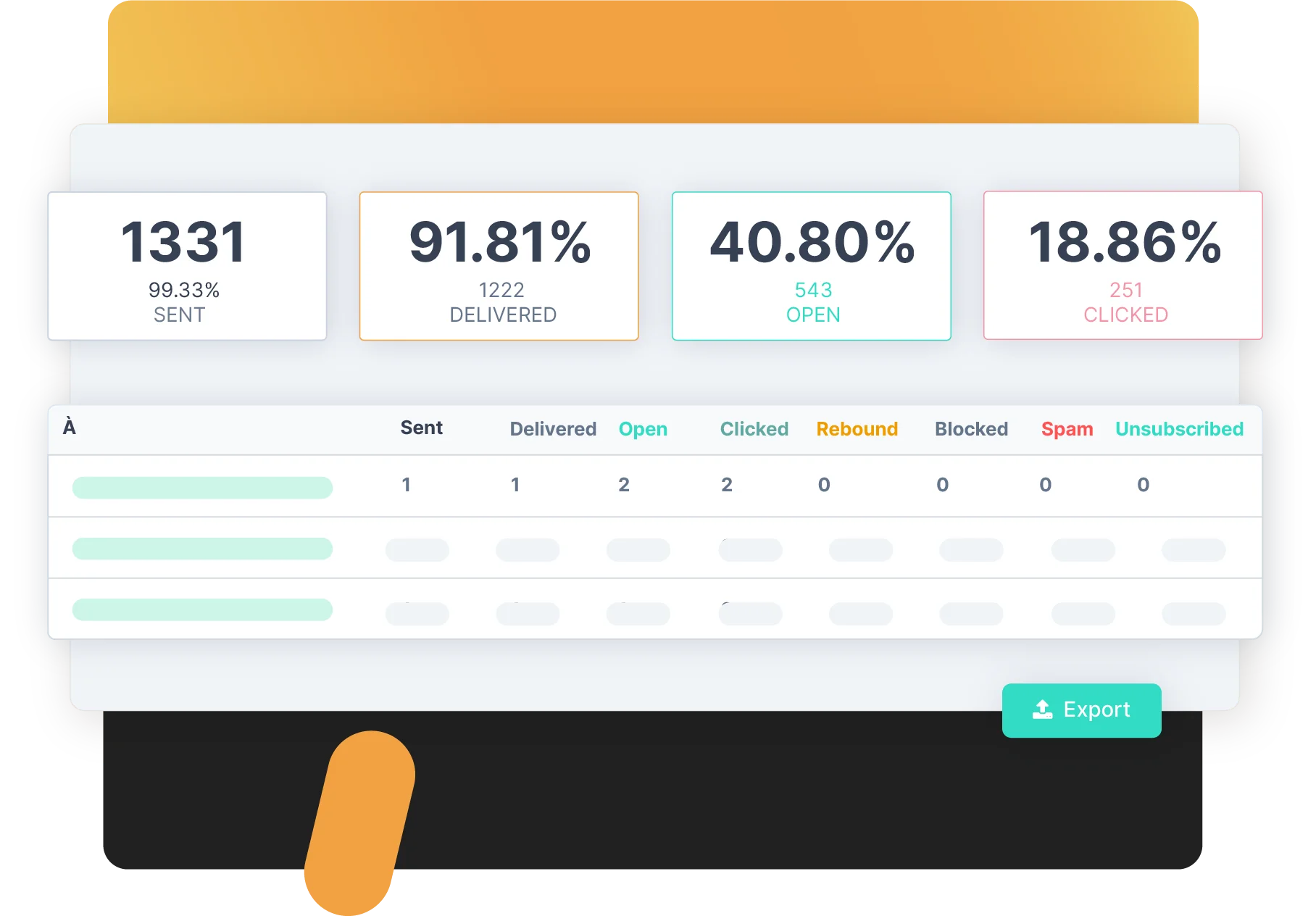 Why use Eventmaker for your email campaigns?
User-friendly website builder
S'adapte à tous les types événements




Boost your email invitation campaigns' performance!