Unite Your Team Through Exceptional Corporate Events

Organizing a corporate party is the ideal solution to facilitate communication between employees and celebrate milestones in your company.
At Eventmaker, we help you achieve your goals with a comprehensive platform paired with the expertise of event professionals:
Boost your employees' motivation
Strengthen team cohesion
Enhance your brand image
Show appreciation and reward your employees
4 to choose Eventmaker for your Company Events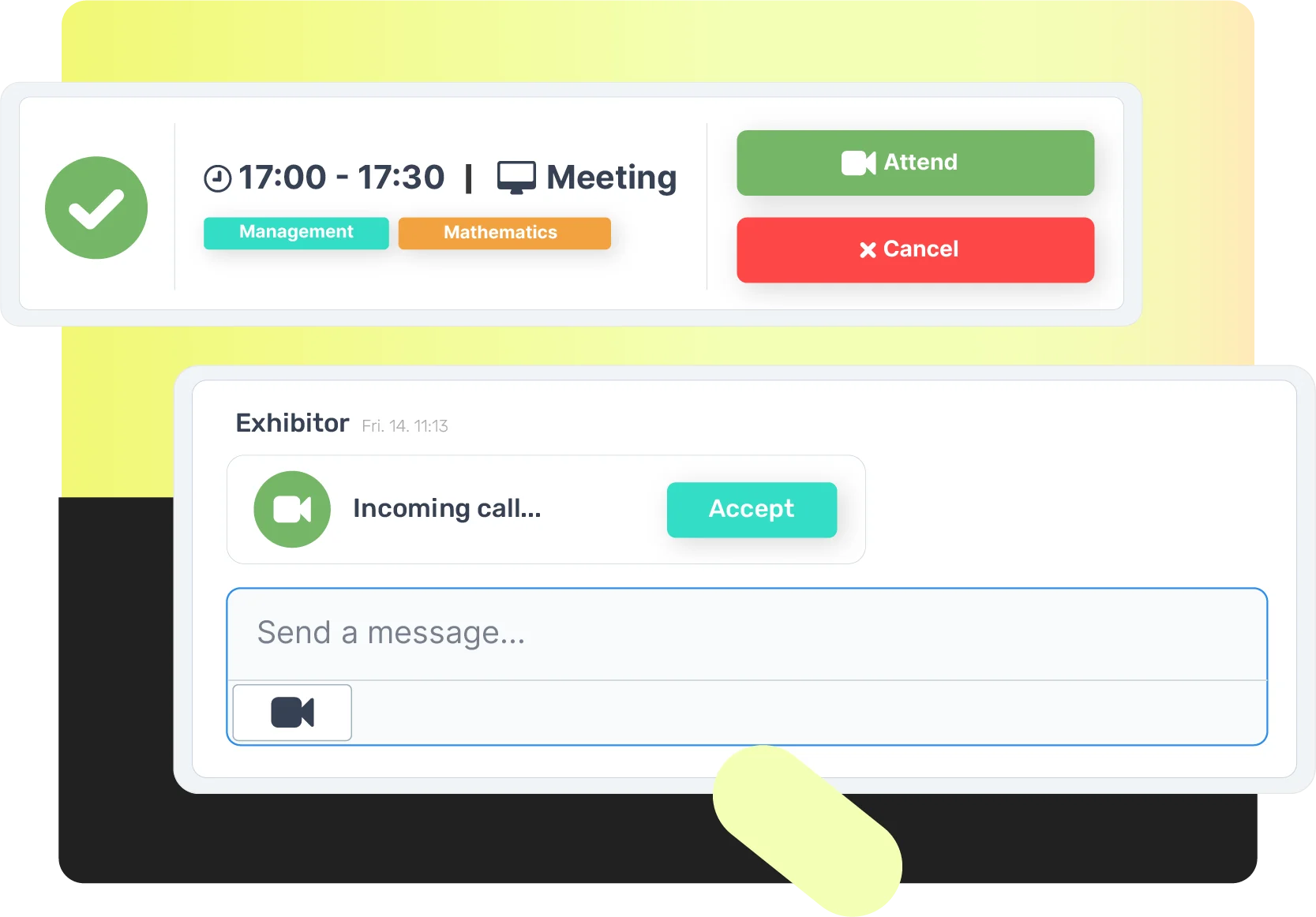 Engage your employees in multiple ways before, during and after your company party. Create a dedicated event website, personalized invitation campaigns, or an online chat room to strengthen the relationship between your employees and involve them from the start.
Simplify Your Check-In Process
At Eventmaker, we understand the importance of a seamless start to an event, and waiting even 5 minutes at the reception can be a party spoiler. That's why we offer personalized badges with QR codes, real-time arrival notifications, and contactless payment options to help you manage your registration efficiently and make it more personalized.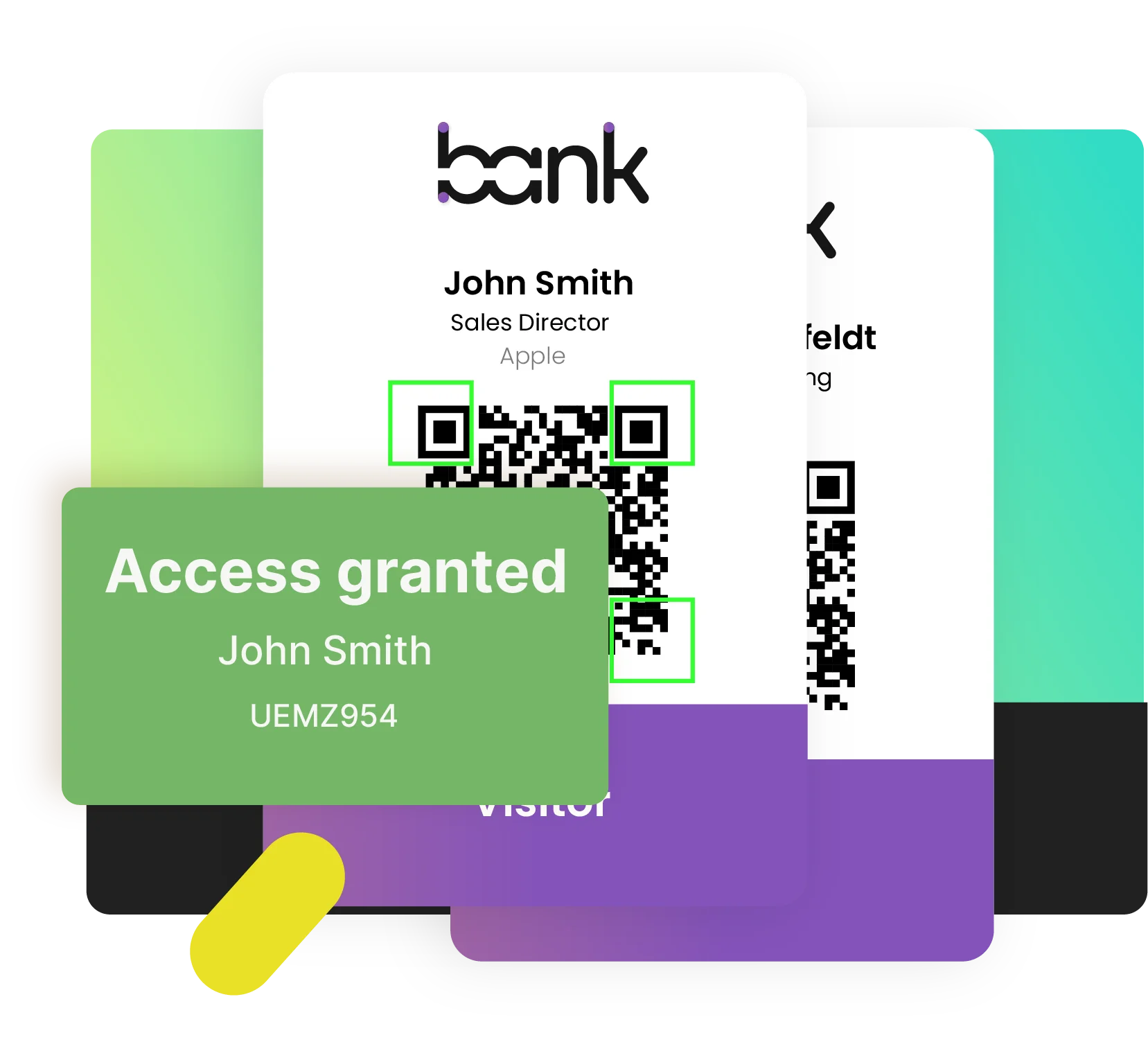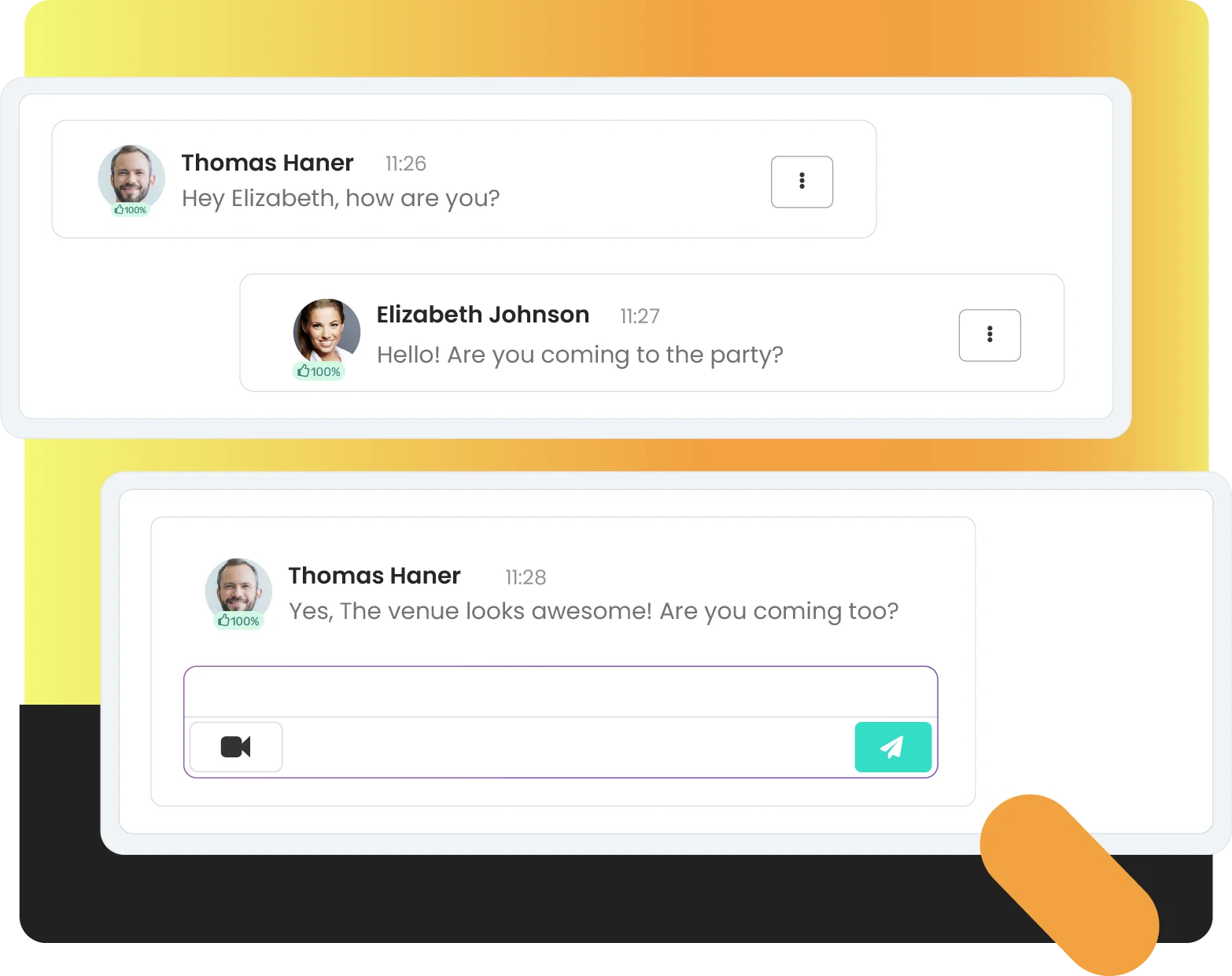 A corporate party can be an opportunity to meet business partners, strengthen business ties, or network. Create opportunities for your attendees to meet and make relevant connections with our interest-based networking features.
Get Assistance Throughout the Process
Eventmaker is more than a simple platform; project management is at the heart of our offer. Our Customer Success Managers ensure your events' success. Let our experts advise you and share their best practices before, during and after your events.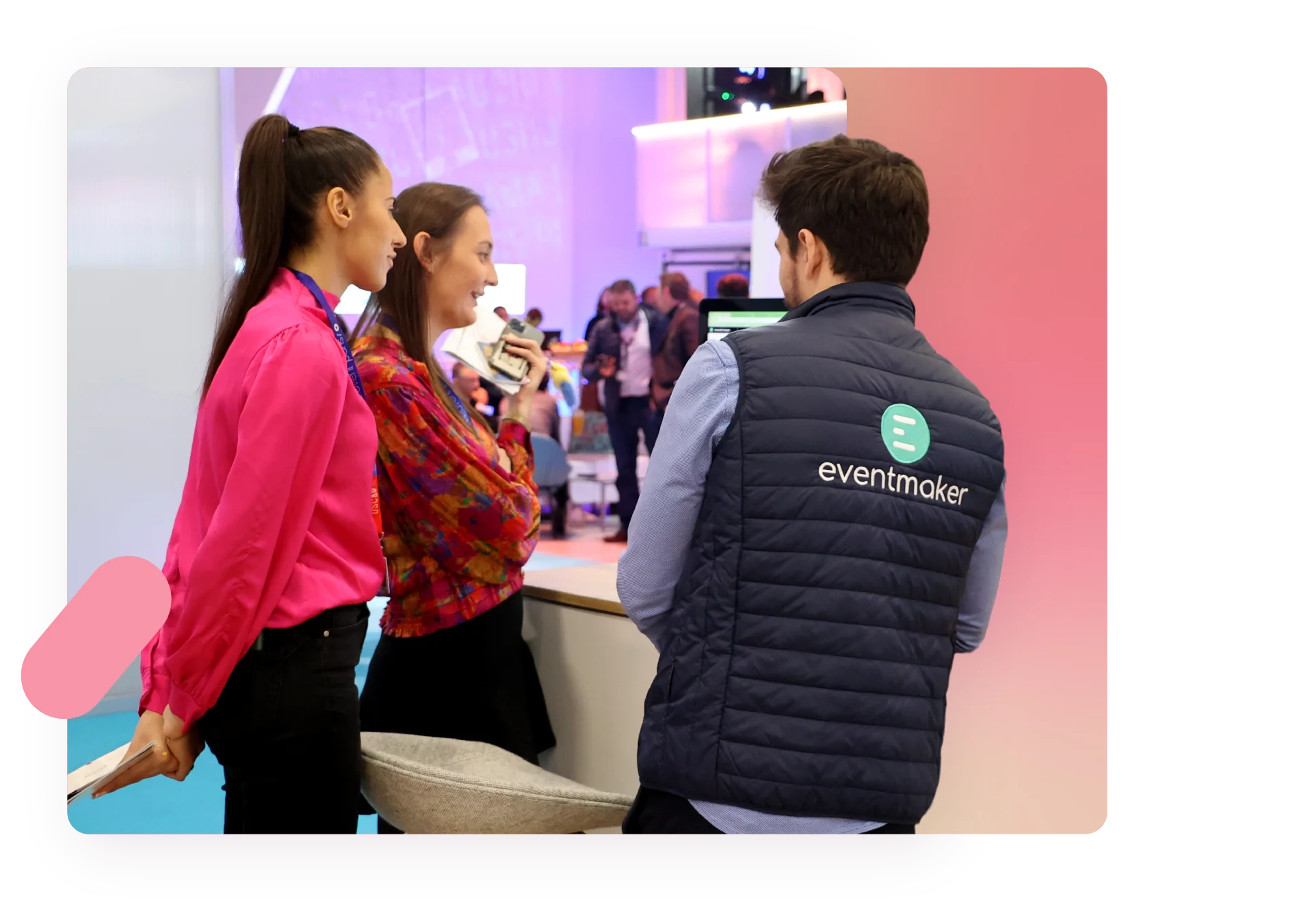 Discover Our Features for Your Corporate Events
Would you like to explore all our features ?