Turn Your Conferences into Inspiring Sharing Experiences

Do you want to organize a conference to educate your participants on a specific subject, promote a cause, or facilitate professional networking?
At Eventmaker, we help you achieve your goals with a comprehensive platform paired with the expertise of event professionals:
Inspire and motivate your participants
Create networking opportunities
Encourage the exchange of knowledge, expertise, and information
Reinforce your image and that of your sponsors with valuable content
4 reasons to Use Eventmaker for your Conferences or Symposiums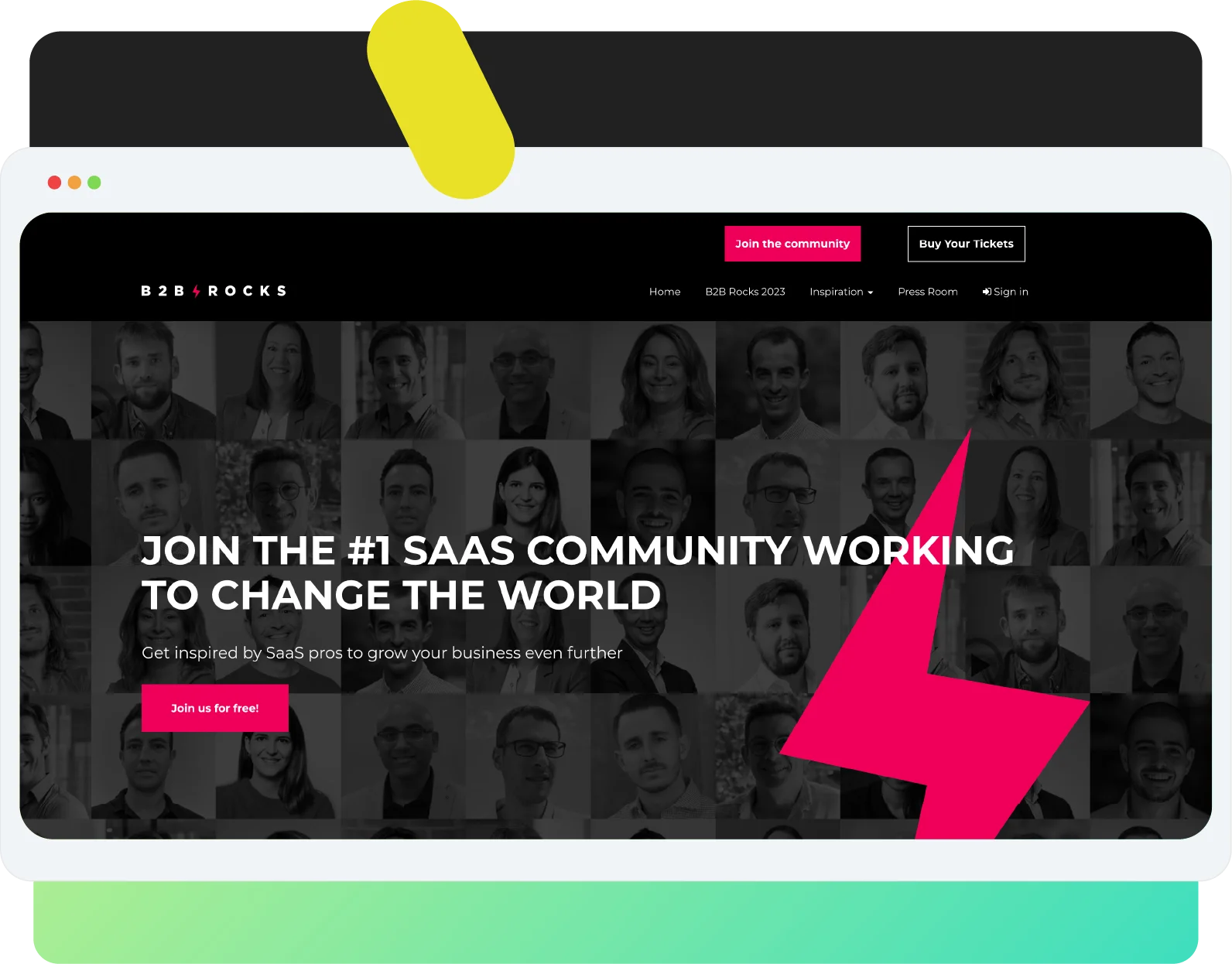 Inspire from Beginning to End
Empower your participants to get involved in your event by creating a dedicated website, personalized invitation campaigns, personal spaces, interactive live streams, online chat rooms, or a mobile application.
Whether your event is on-site or online, Eventmaker simplifies managing your speakers. Offer your speakers a personalized and user-friendly experience in a dedicated space, which saves them time and effort. If they're speaking online, our platform provides dedicated features such as an airlock, document sharing, moderation, etc.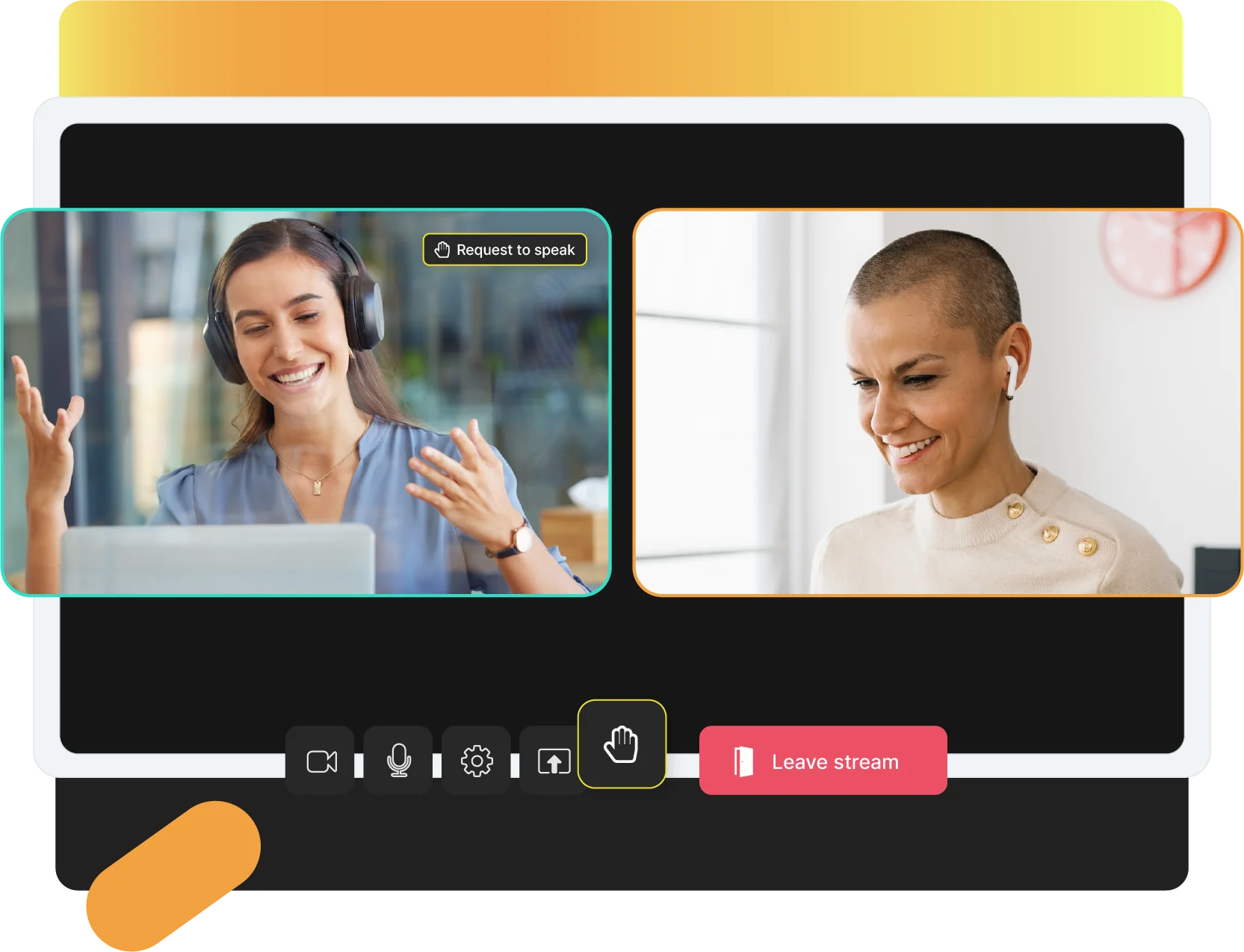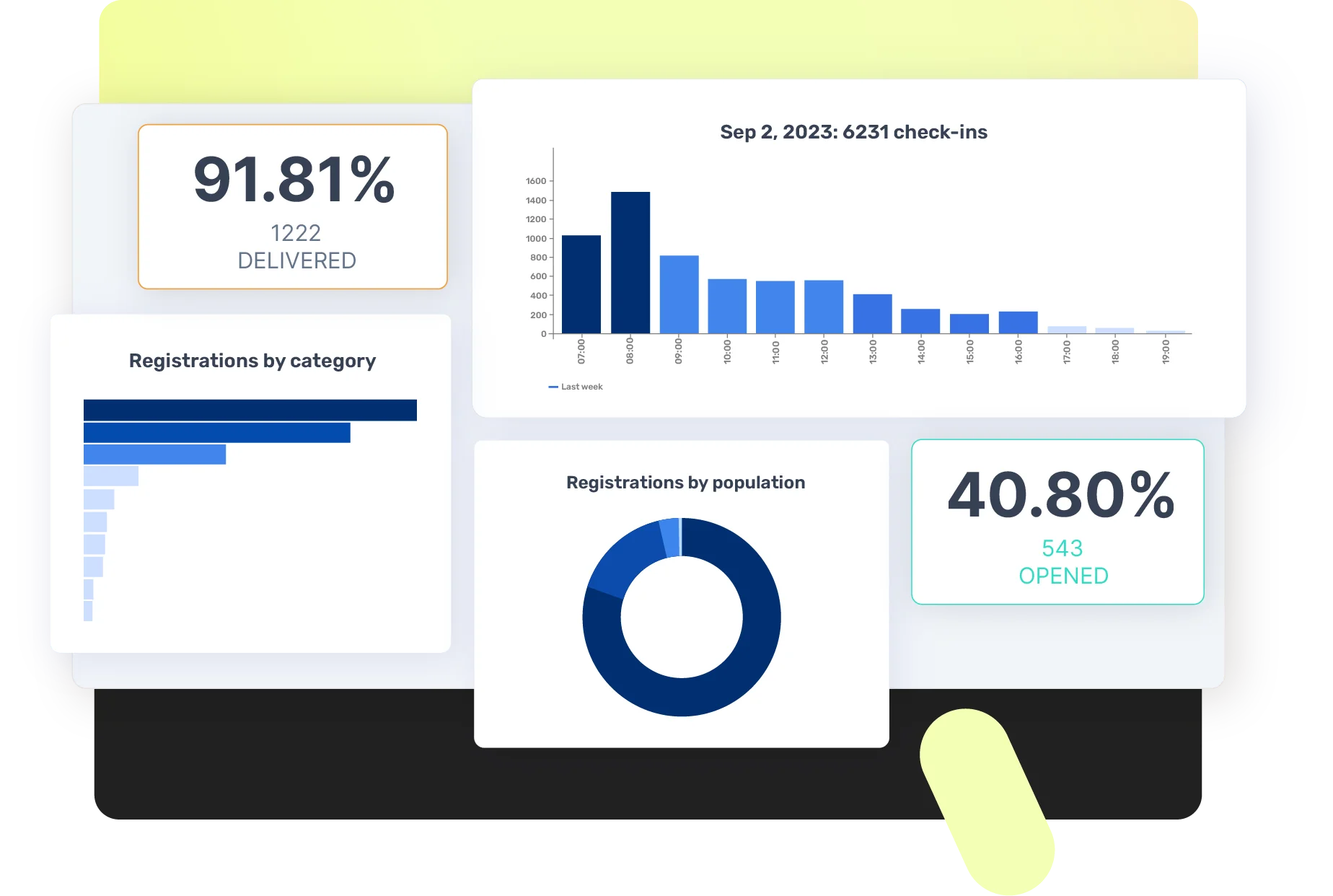 Optimize Real-Time Tracking
Monitor your data before, during, and after your conferences. This includes tracking metrics such as the number of participants, their origins, conversion rates, and the average duration of participants per session. Our comprehensive statistical reports give you a precise and detailed understanding of your participants' activity, providing valuable insights for future editions.
Get Assistance Throughout the Process
Creating a comprehensive program, generating associated content, and preparing for speakers' presentations are crucial when organizing conferences. However, time for operational tasks is limited. Eventmaker's team of experts can help you achieve successful projects, allowing you to focus on high-priority tasks.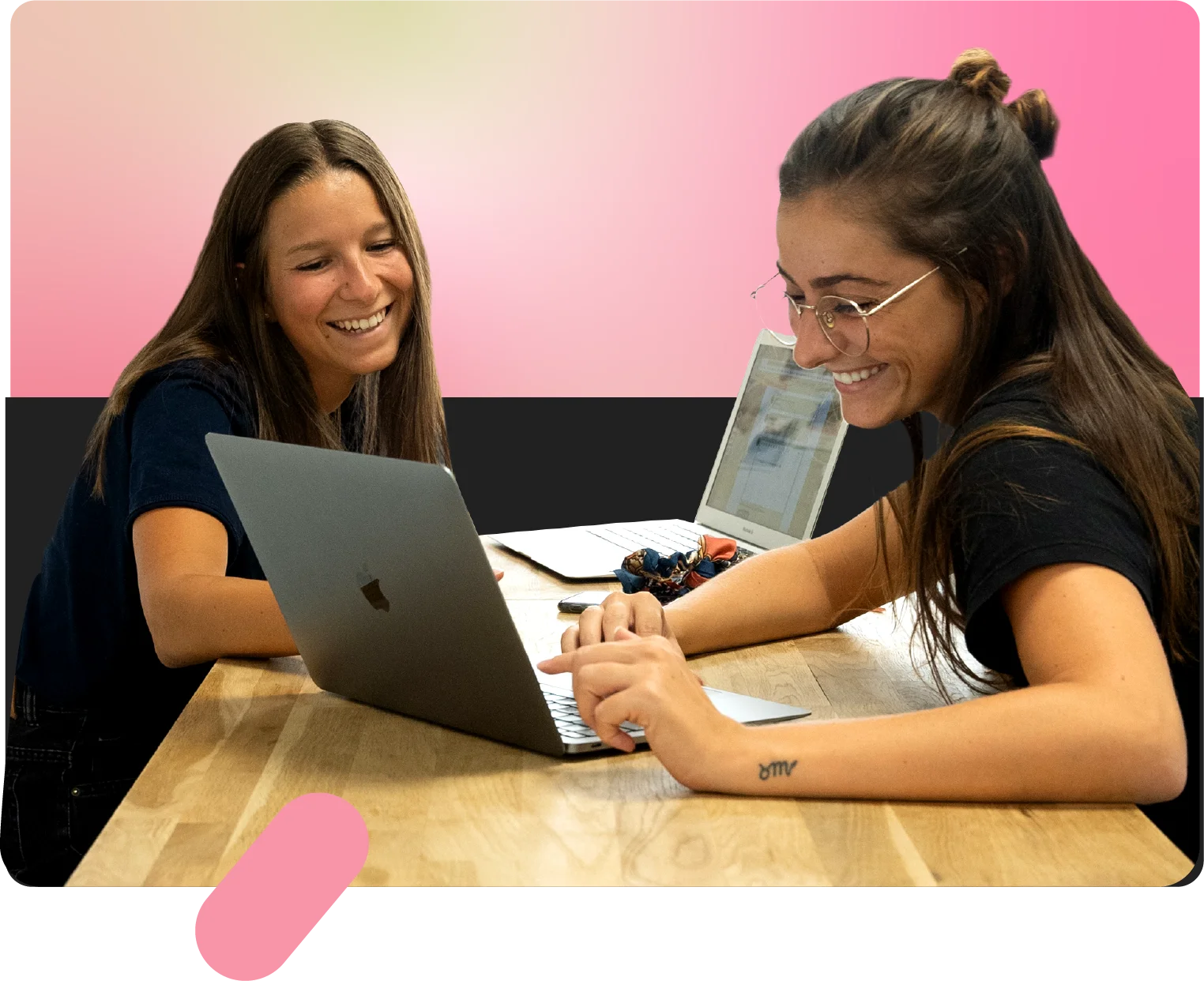 Discover Our features for Your Conferences or Symposiums
Would you like to explore all our features ?