Successfully Manage All Your Event Registrations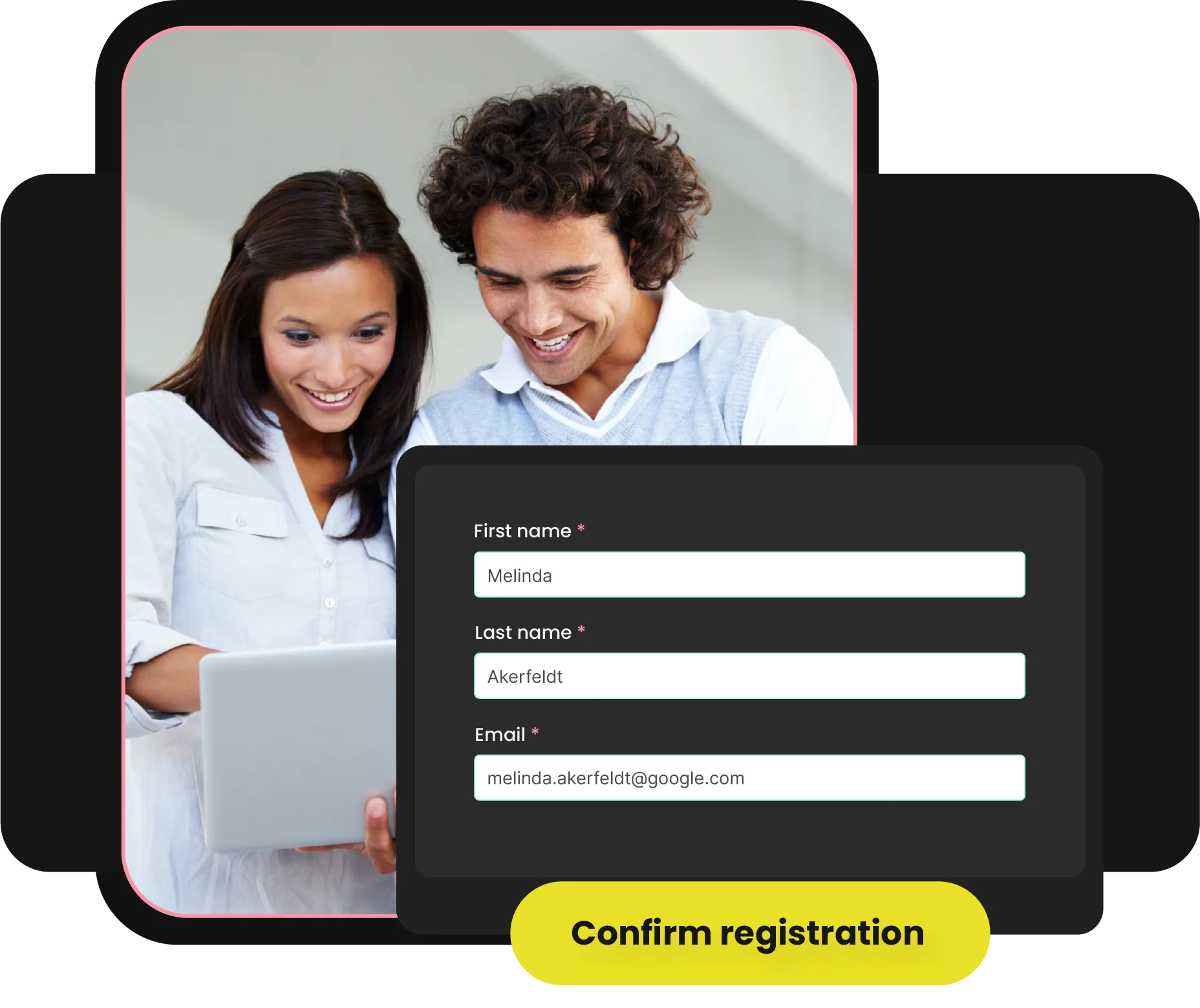 Transform your contact list into a group of qualified attendees!
Handle online registration for your events, whether they are free or paid. You have complete control over the registration process by providing forms and a personalized registration process.
5 reasons to choose

Eventmaker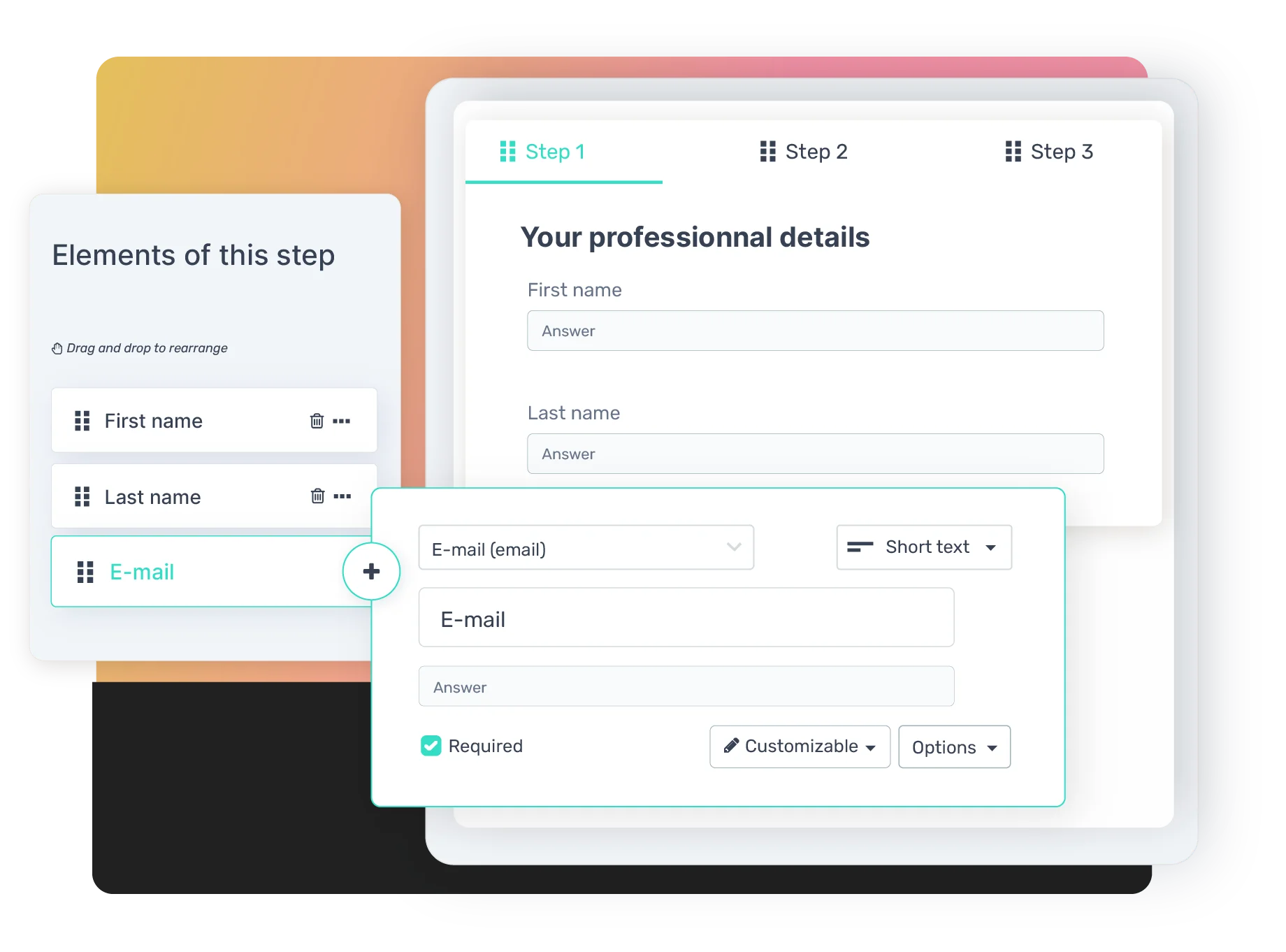 Create High-Converting Forms With a Few Clicks
Easily create forms to improve your event registration rates. Customize the number of fields and steps to collect the data you need from visitors. Need to target different audiences? Create dedicated registration processes for each one.
Develop a Registration System With Ticketing and Payment Collection
If you want to charge for event registrations, we can help you with our ticketing system that allows you to collect payments. Our system is integrated with Stripe, Ingenico, or Paybox for various payment options. You can also use promo codes and automate invoicing with Zoho Invoices.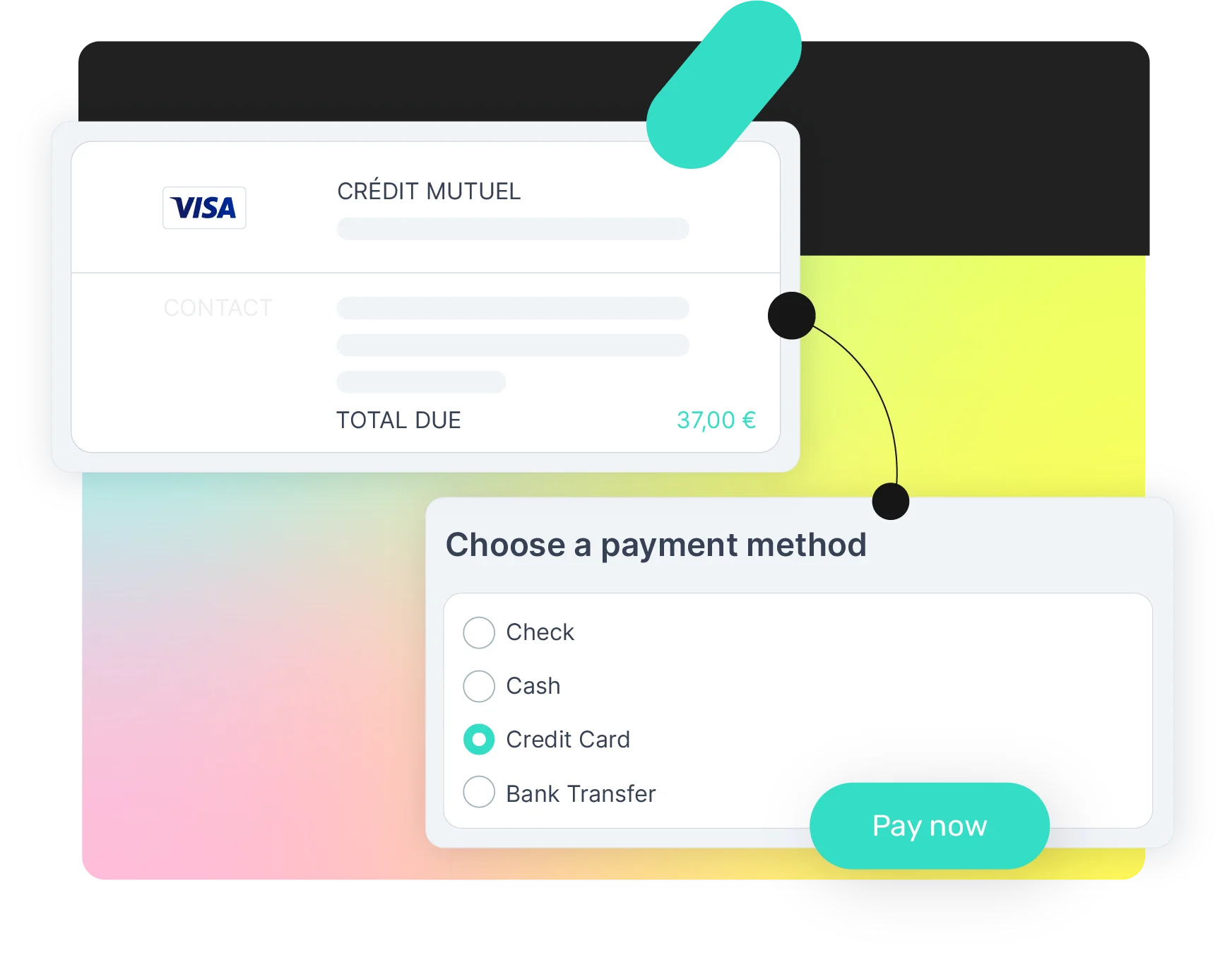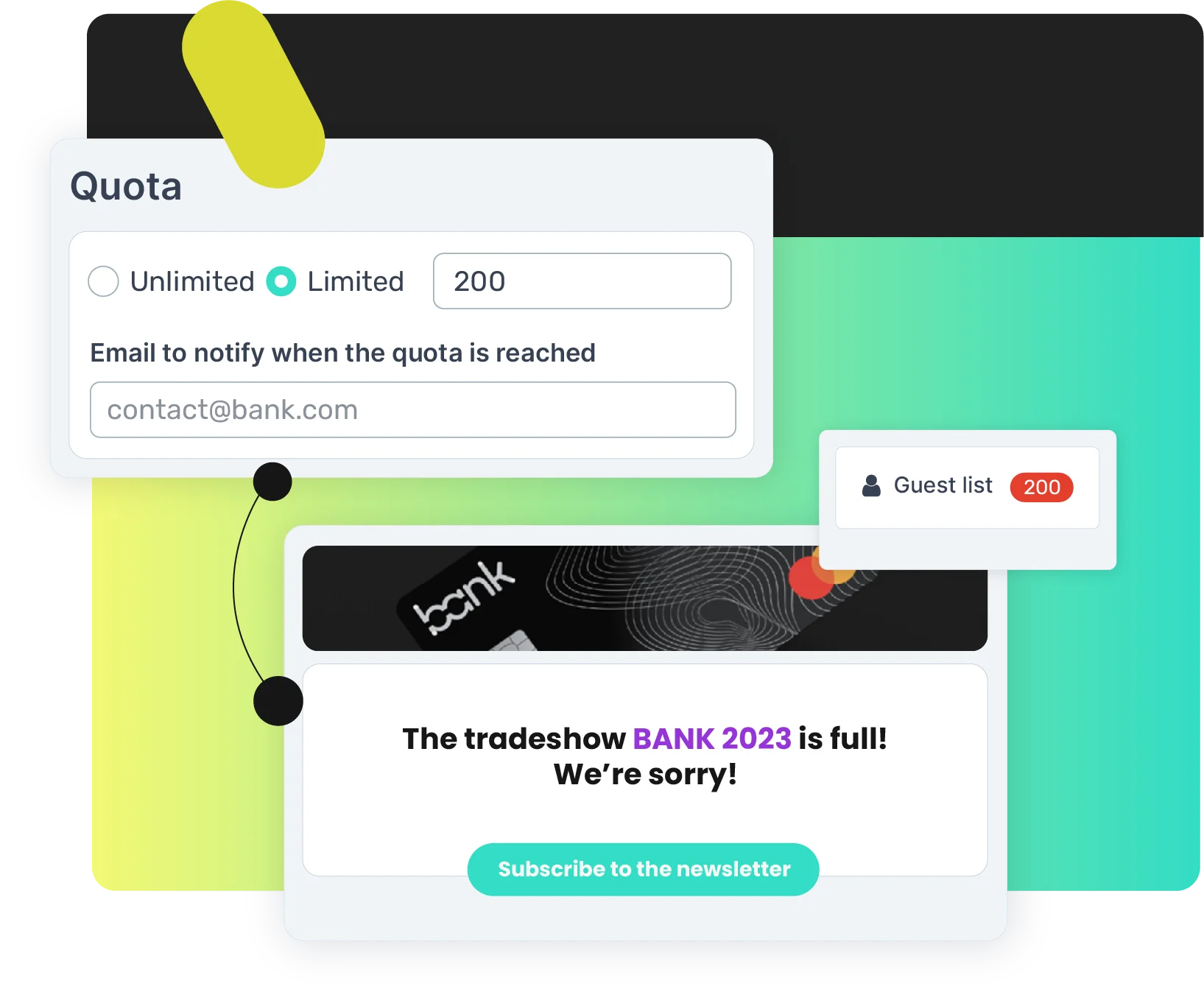 Control Attendance by Setting Limits
Keep track of event and session registrations in real-time with our comprehensive dashboards. You can easily manage attendance by setting a predetermined number of available seats. Set a limit on the number of attendees allowed for in-person events based on the capacity of your conference rooms, both overall and during peak times.
Control registration and limit it to authorized and expected participants. Accept or decline attendees before sending them a registration confirmation and giving them access to all your event content.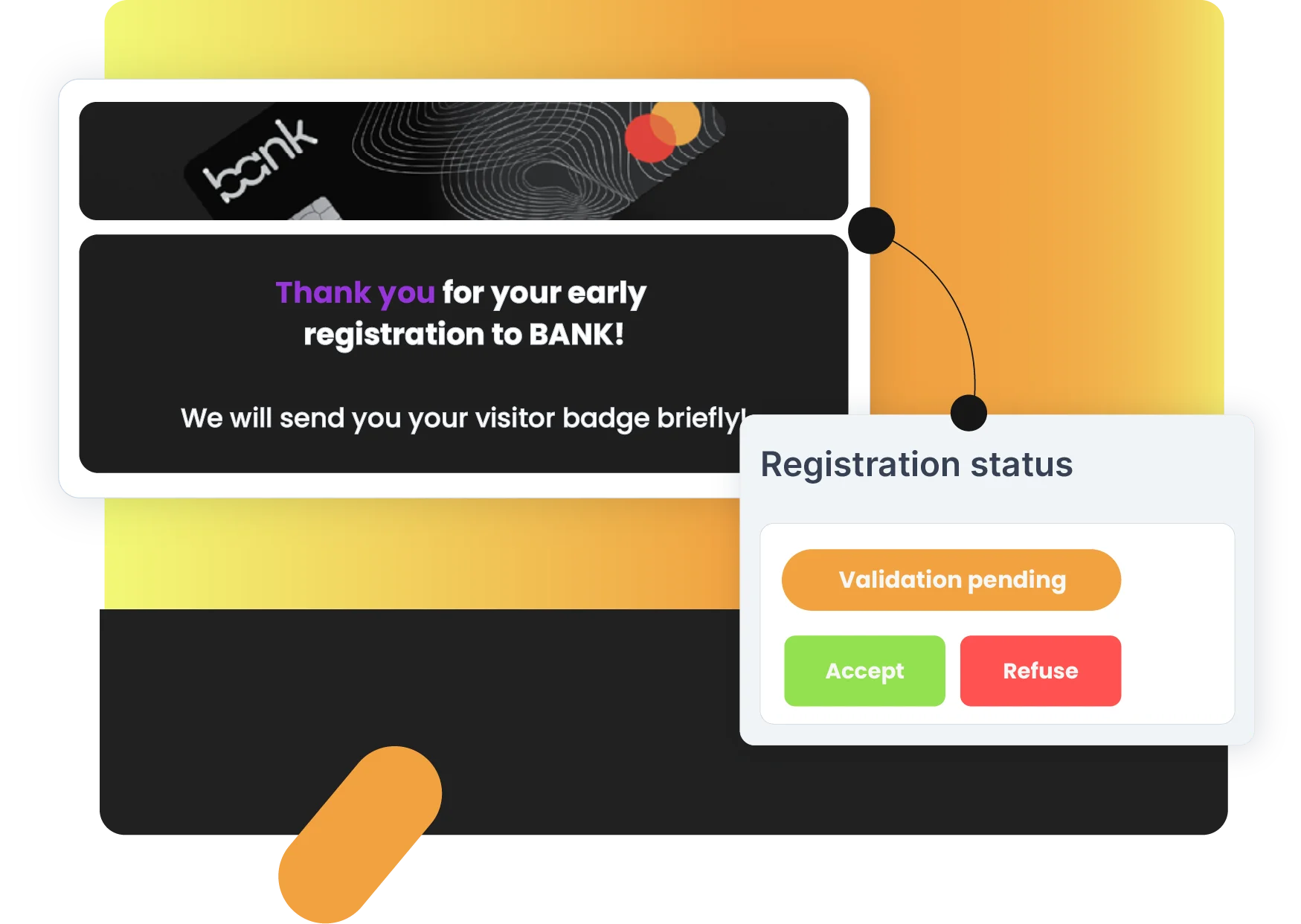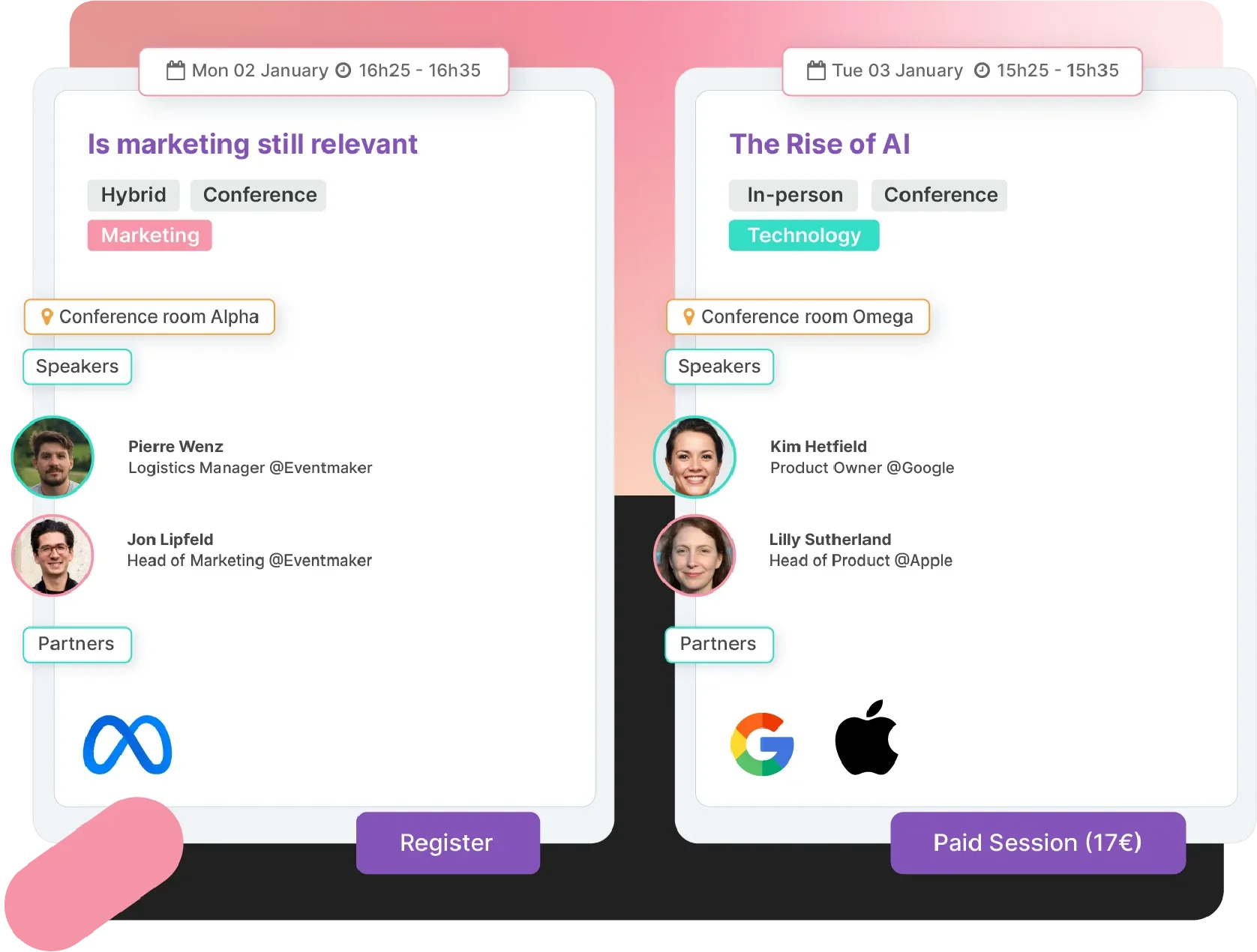 Boost Registration for Workshops and Conferences
Encourage participants to register for conferences and workshops using the session registration management system. This will allow them to create a personalized agenda in their designated space while enabling you to monitor their interest and engagement in specific themes.
Why Choose Eventmaker for Your Registrations?
Customize your registration forms and processes
Integrate forms into your brand or event websites in a few clicks
Benefit from the advice of our event registration experts




Boost your event registration strategy!