Facilitate networking at your events with meetings
Maximize quality meetings at your events!
Let your participants set and track their appointments, while choosing the conditions under which they do so. The Eventmaker appointment module adapts to your needs.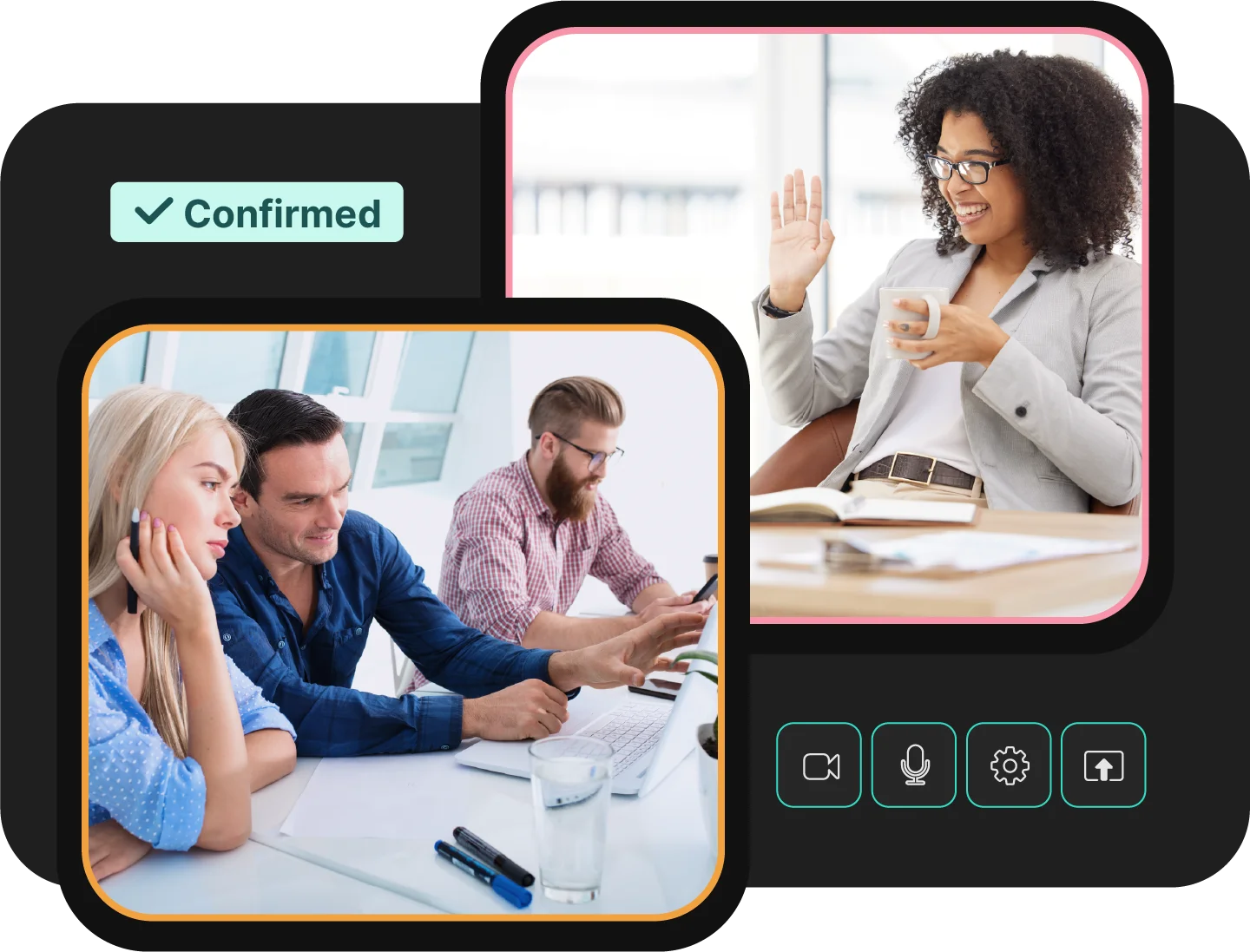 3 reasons to choose

Eventmaker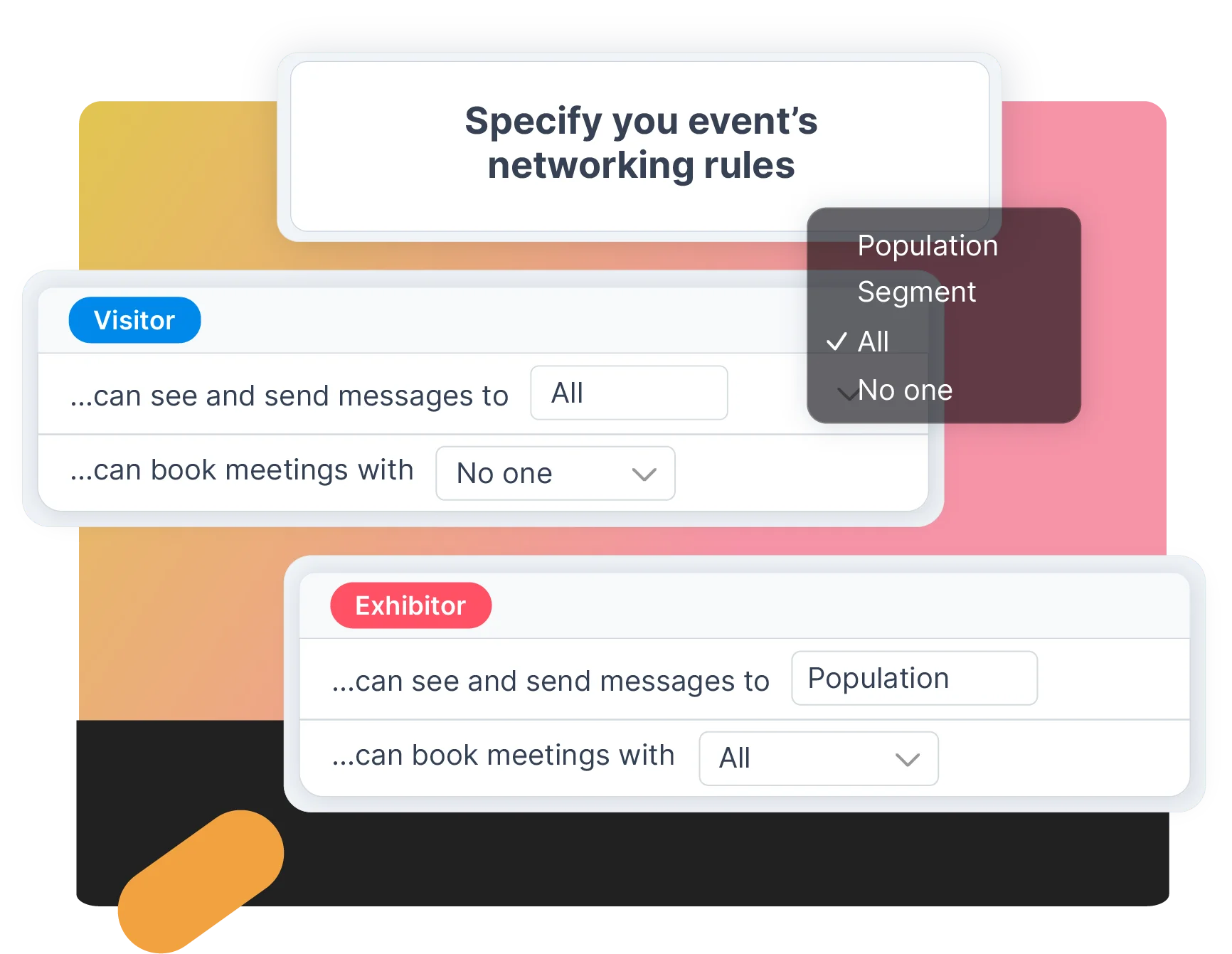 Promote networking and keep control over meetings
VIP, exhibitor, visitor, partner, speaker, press… Do you welcome several types of participants to your event?
Encourage them to meet and stay in control by allowing meetings only between identified populations, within the limits of the criteria you define beforehand. Identify your networking rules and simply set them up on the platform. For example, you can define that a visitor can make an meeting with an exhibitor but not vice versa, or that VIPs can only make meetings with other VIPs.
A flexible, customizable solution
Define the same meeting schedule for all your participants, different schedules for each category, or let your participants create their own meeting schedule from scratch…Eventmaker lets you impose a schedule or give your targets total or partial autonomy in organizing their meetings. Choose the meeting format (physical or digital or both), the location, set quotas… Customize your event meetings to suit your needs and those of your sector.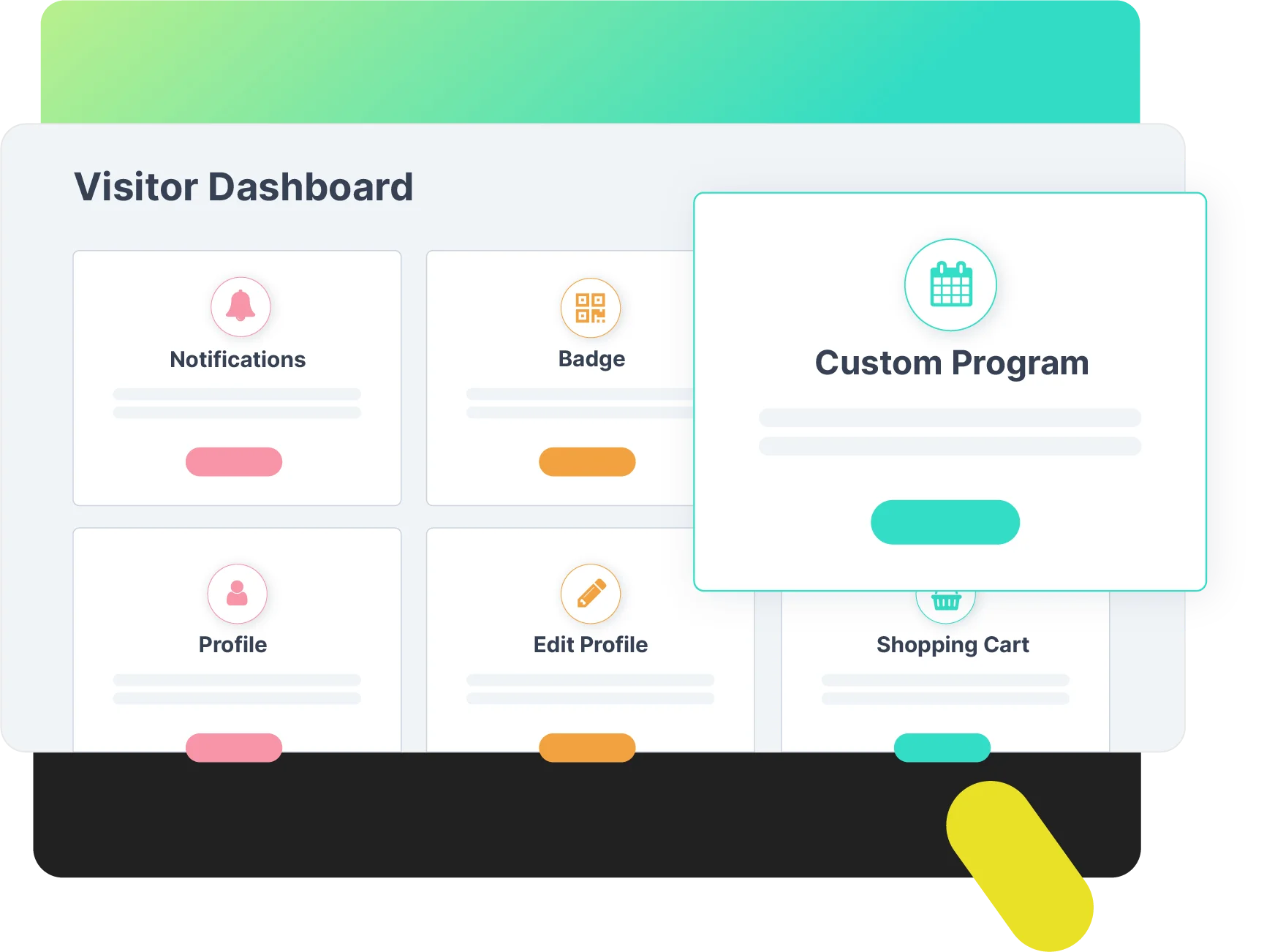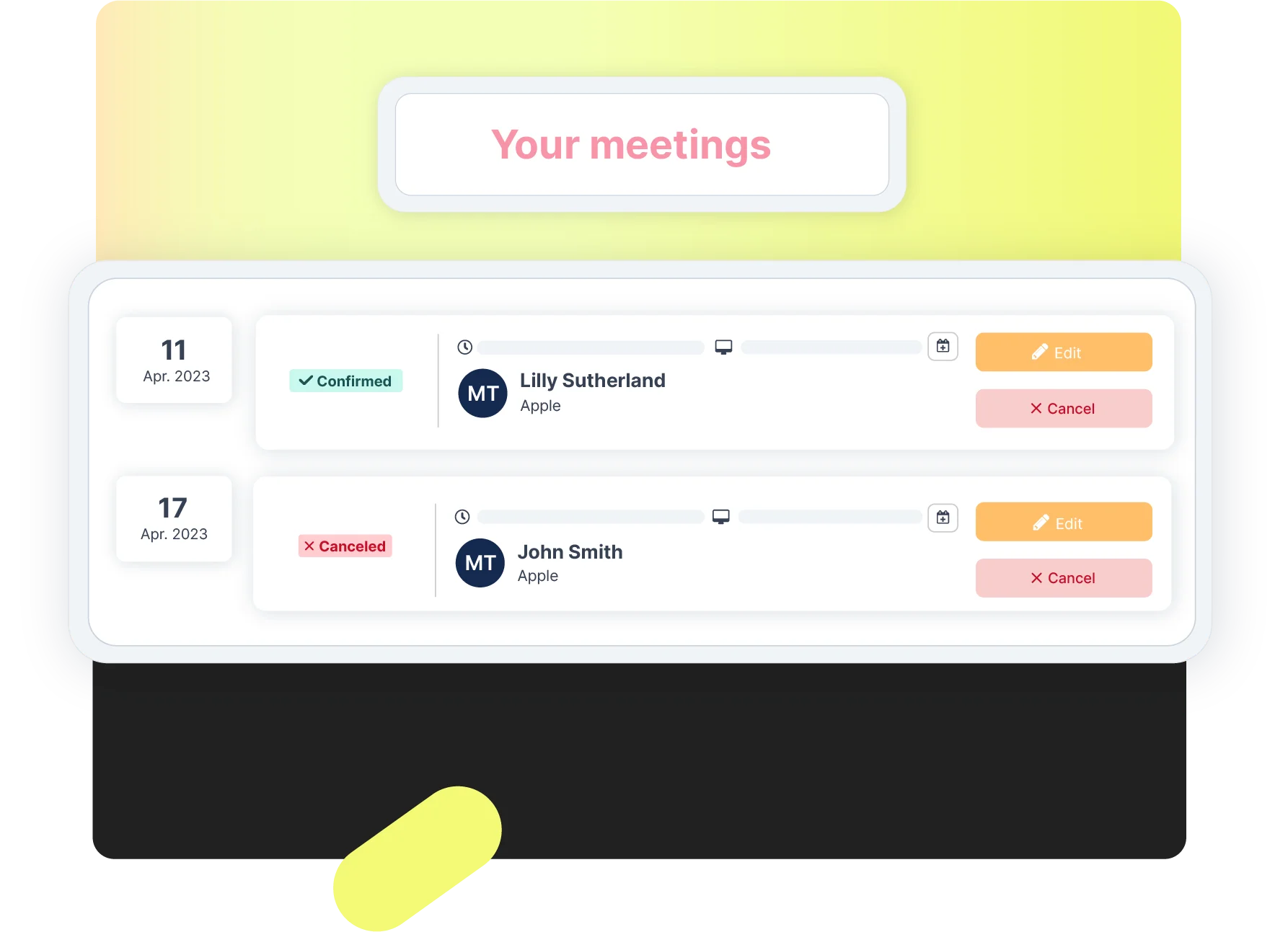 Via their dedicated space, your participants can access and manage their entire schedule: appointments to be validated, accepted or refused appointments, availability… They can also access their colleagues' schedules. To ensure that your participants – visitors and exhibitors alike – don't miss out on any information concerning their business appointments, you can activate notifications (email, sms or push) at each stage of the appointment booking process, and 5 minutes before the appointment starts.
Why choose Eventmaker for your meetings?
Control over networking rules
Adaptability and customization
Notifications at every stage




Would you like to know more about our features?