Choose your badge format!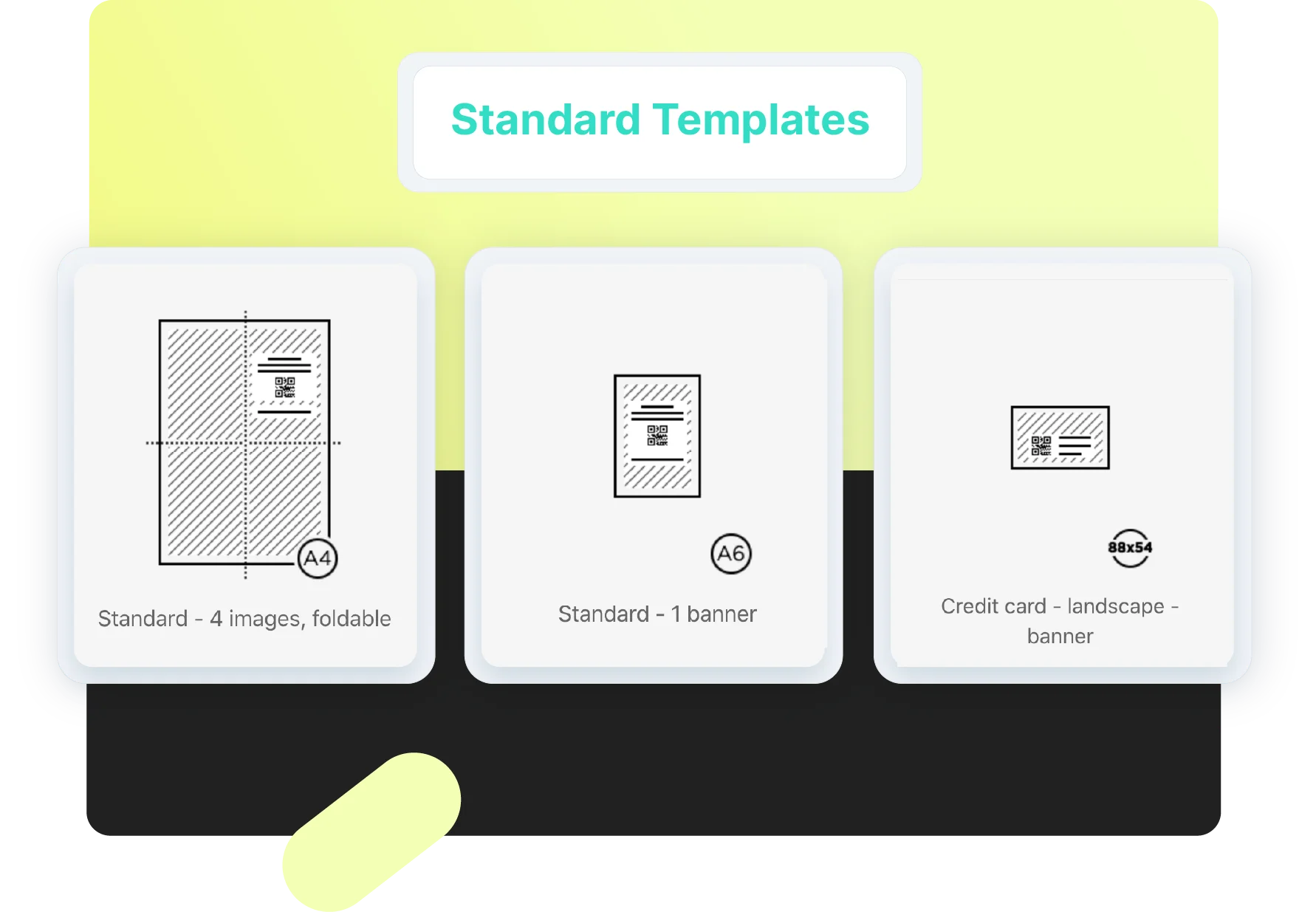 Choose the format of your participants' badges among the templates offered by Eventmaker. The most frequently used ones are :
A4 badge folded in 4 and slipped into an A6 pocket
A6 badge
PVC badge in card format with perforation
Self-adhesive label badge
Customize your access badges
Once your badge background has been created and matches the visual identity of your event, we can import it and adapt the information content you wish to add. You can choose to publish conference and workshop registrations on the badge, or the meeting schedule if it has been loaded in your Eventmaker database.
Personalization also allows you to distinguish guests, with badges in different colors according to their category (VIP, Press, Sponsor, etc.) or according to the company. These aesthetic elements make it easier for your participants to identify themselves and encourage them to network!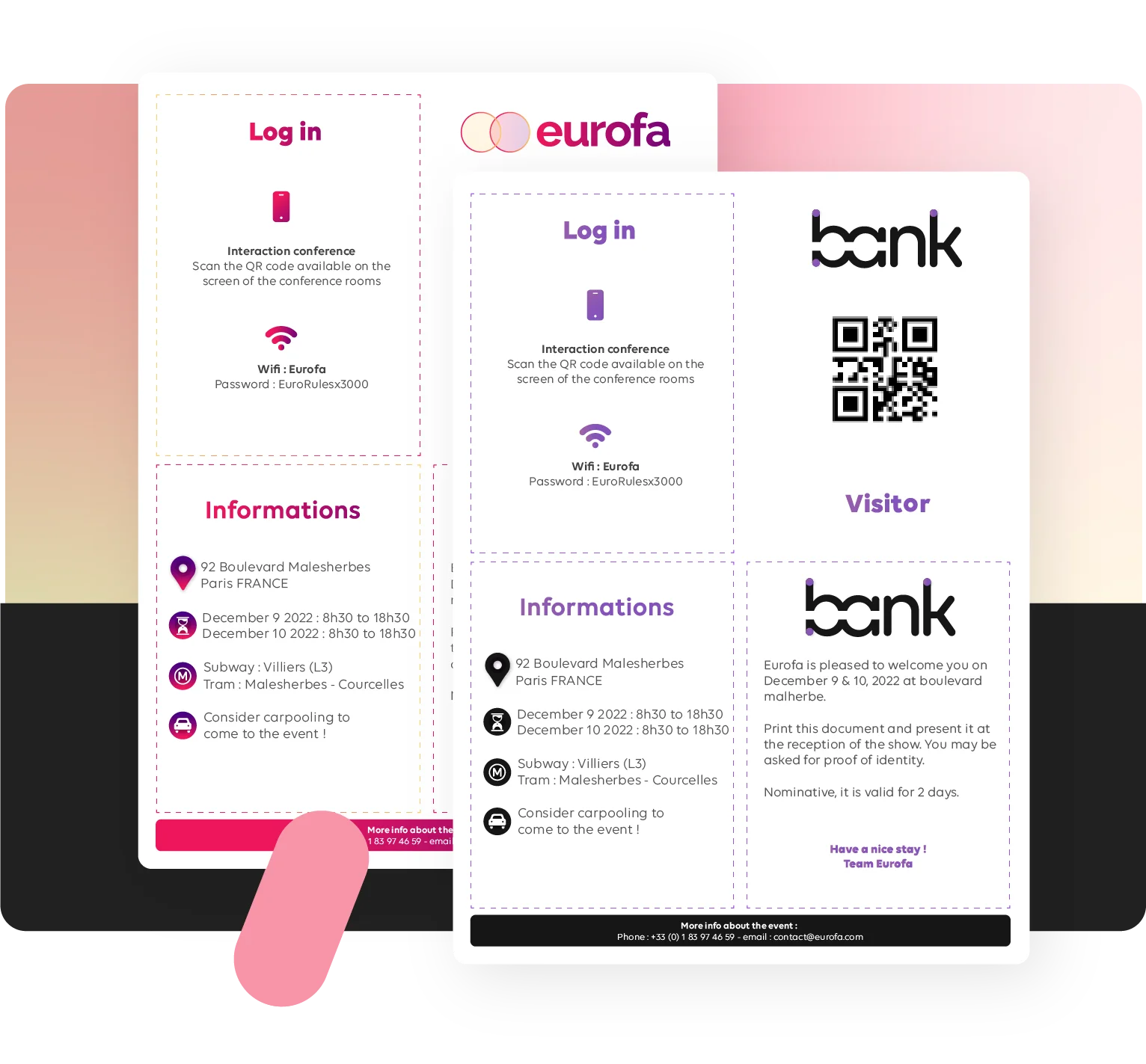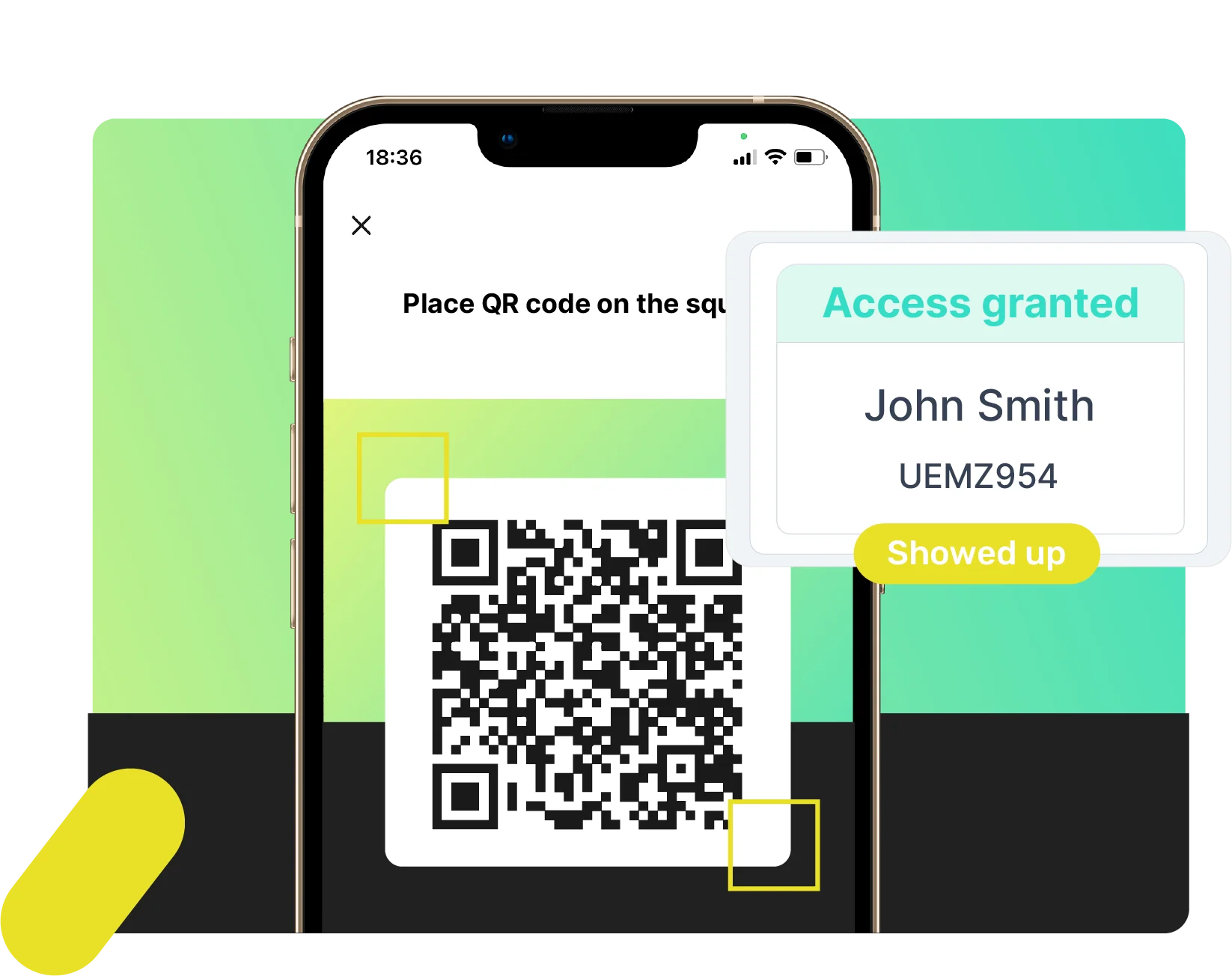 The badge is a physical and personalized element that is often found at trade shows, conferences, congresses, symposiums, etc. It has several objectives:
Identify the organizer and the event
Control access to the event as a whole or only to certain highlights (conferences, workshops, lunches, cocktails, etc.)
Network & easily identify participants
Communicate: on partners, the program…



Would you like to know more about our features?