Webinars: Elevating Community Engagement With Expert Content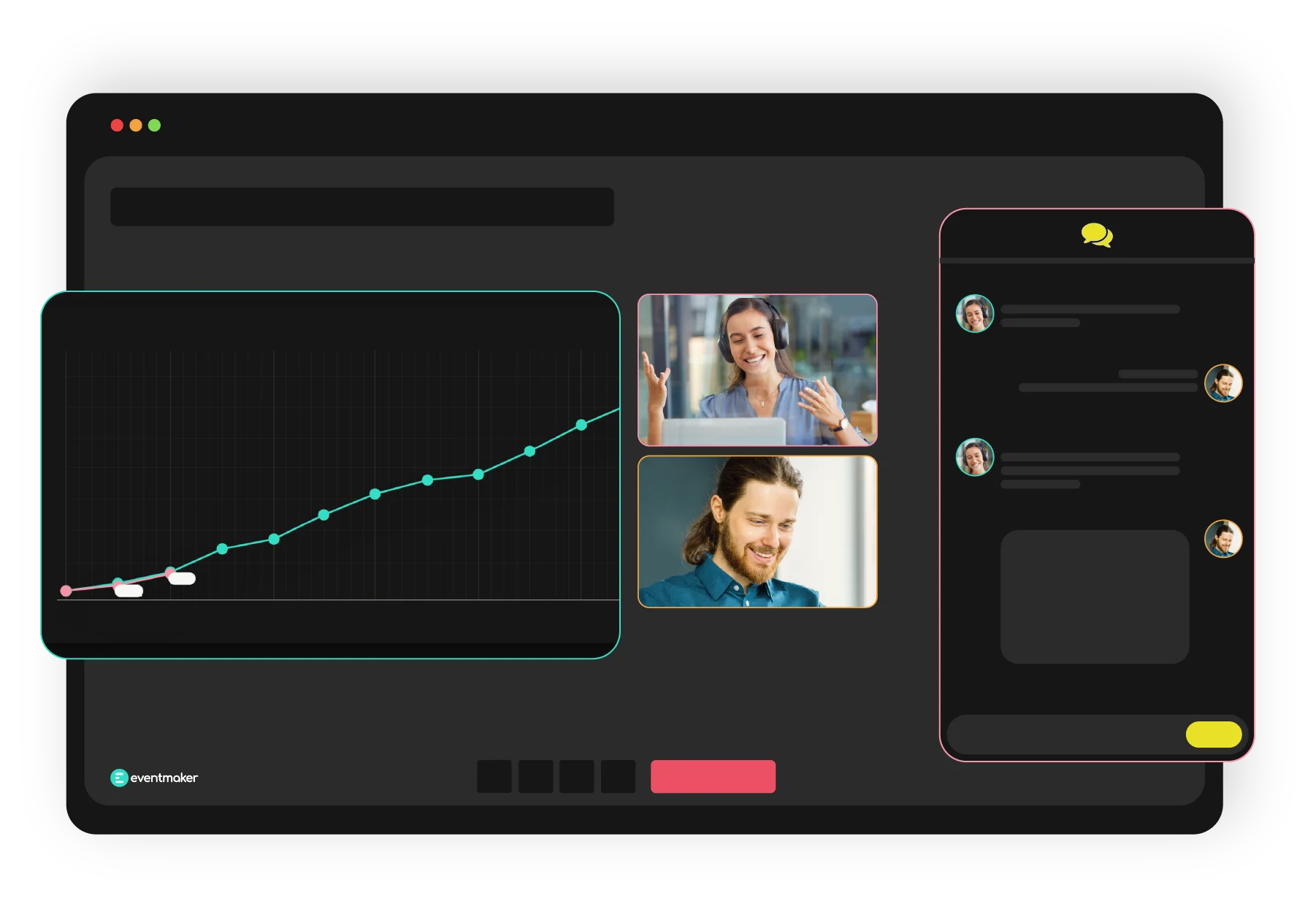 Reinforce your online presence and brand image by providing expert content to a specific audience while encouraging interaction and engagement. Our integrated webinar tool empowers you to educate, inform, and share with your audience, helping you achieve your objectives and establish a lasting relationship with your viewers!
4 reasons to choose

Eventmaker for your webinars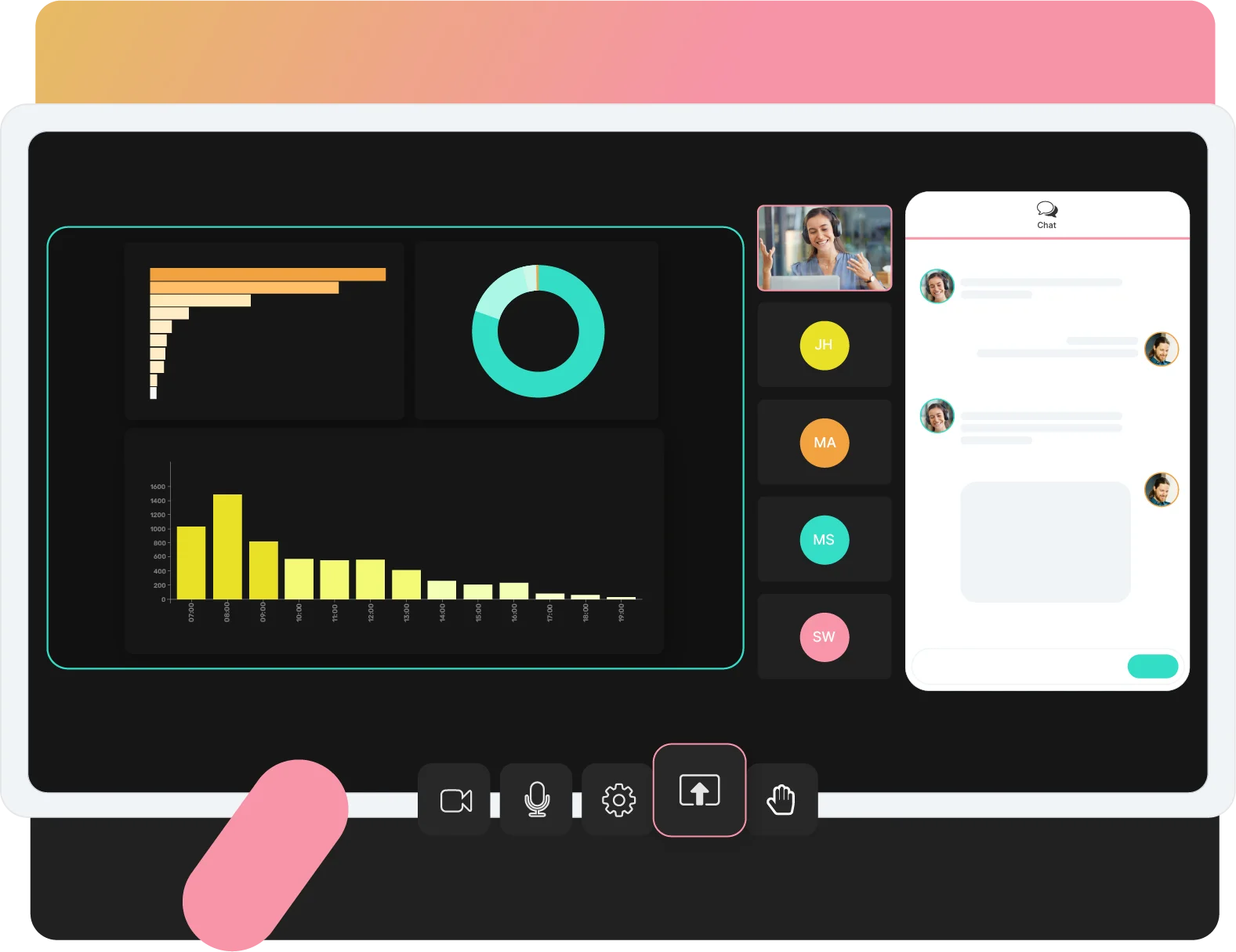 Deliver New, High-Quality Expert Content
Our webinars allow one or more speakers to present online to a targeted community.
You can host a corporate communication, a product presentation, a training session, or an expertise-sharing event, with the flexibility to have up to 14 speakers and an unlimited number of participants.
Diversify Your Event Formats
With our webinar solution, you can create new offerings based on your goals. You can establish a community platform where you frequently publish new inspiring webinars or invite exhibitors to speak during your event, generating potential leads.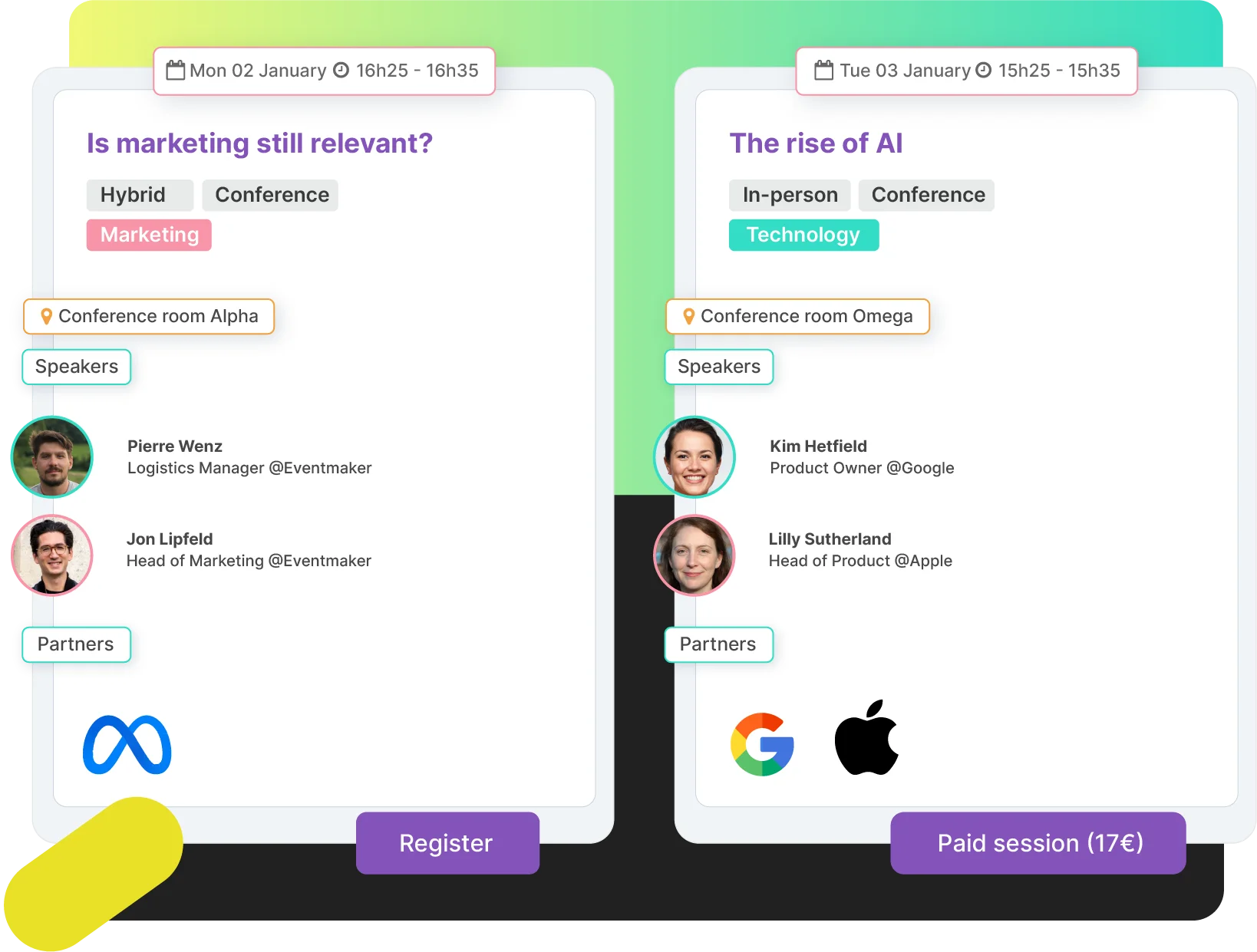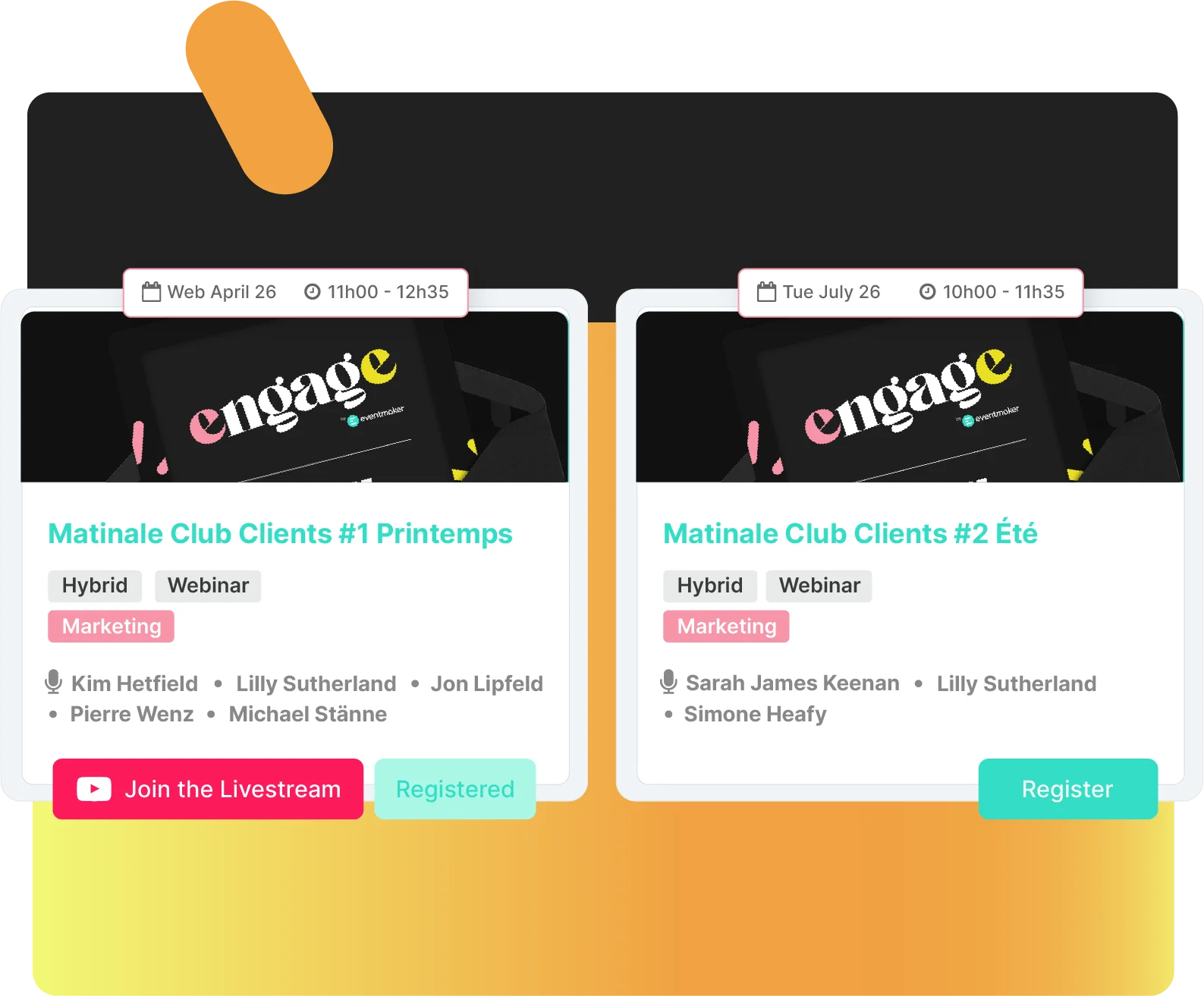 Choose Between Real or Deferred Time
Organize webinars in real-time and leverage the power of interactivity between your speakers and their audience. Or select the deferred presentation to control it from A to Z.
Maximize Participant Engagement
Use moderated chats and interactive features like Q&A sessions, brainstorming sessions, and polls to allow your attendees to engage with one another. These features enhance engagement and encourage audience participation.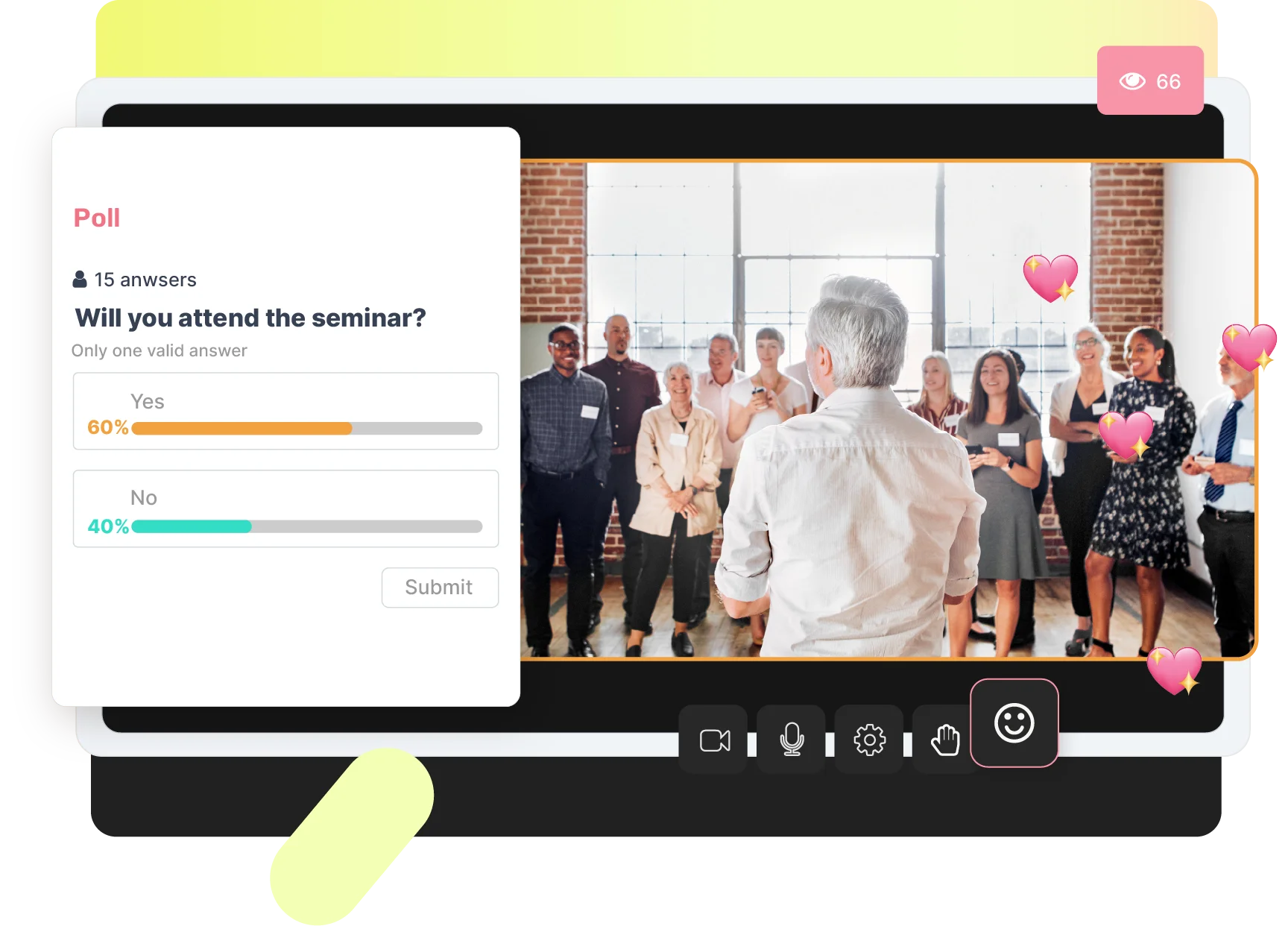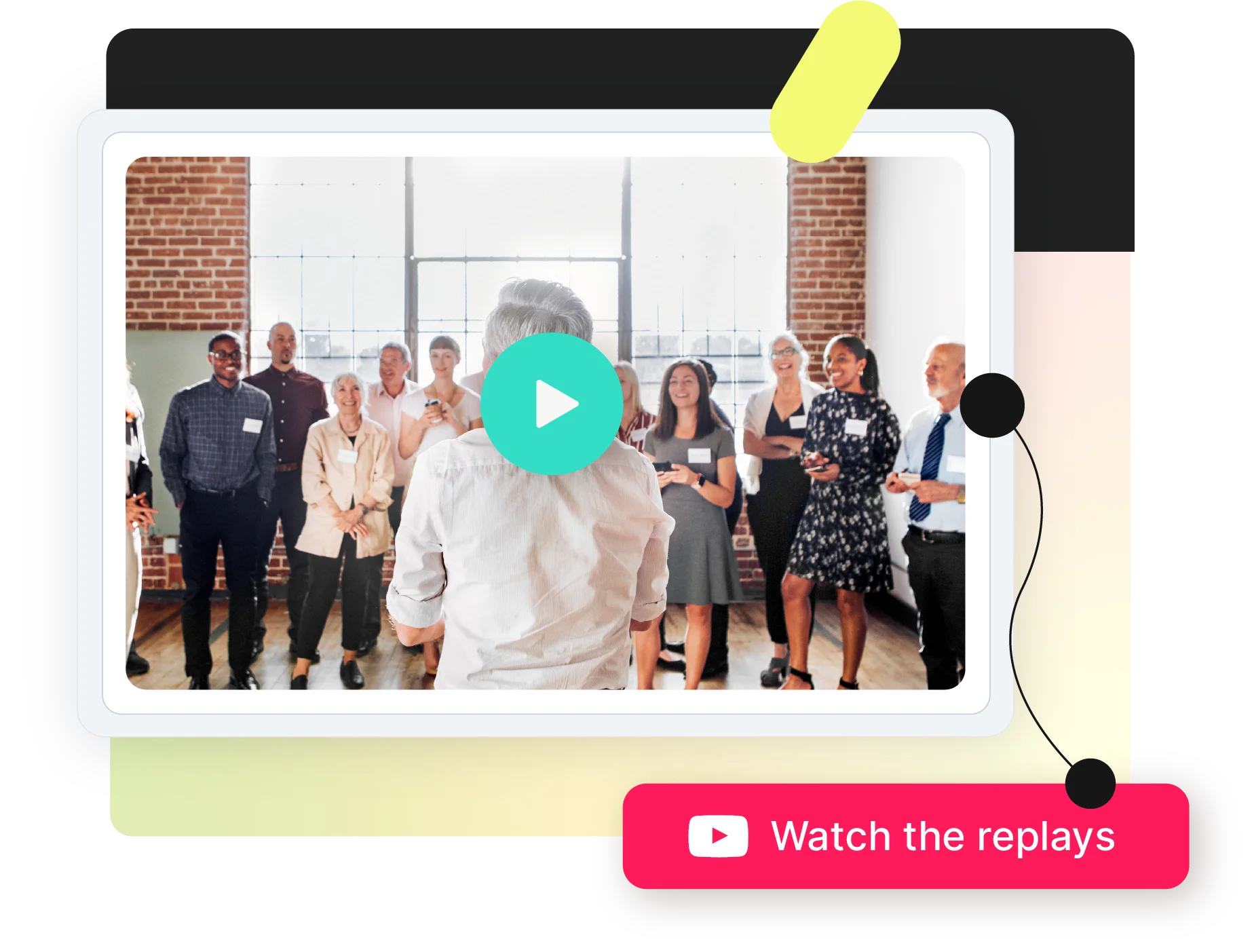 Your Content 365 Days a Year!
Maximize the potential of your webinar content by providing replays, allowing you to maintain engagement with your audience and generate leads throughout the year. By offering an additional opportunity to engage with your content, your audience can catch up on missed material and strengthen their connection with your brand.
Why Choose Eventmaker for Your Webinars?
Expand your content formats easily throughout the year using a single, all-in-one platform
Enhance the professionalism of your webinars by tailoring them to your brand
Benefit from the expertise and support of our project managers




Would you like to know more about our features?