Create a Fully Personalized  Website for your event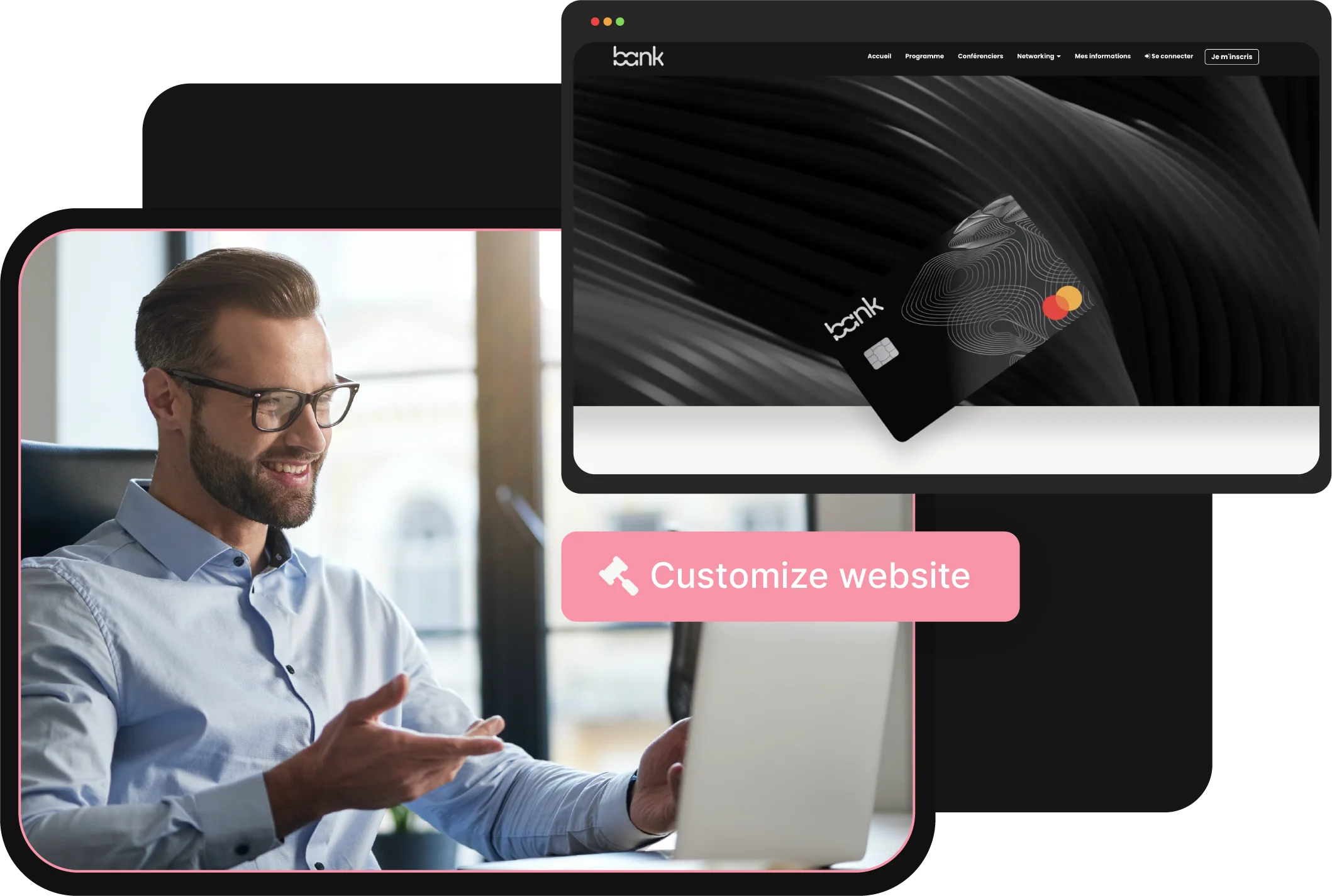 Eventmaker can help you create captivating and engaging event websites as an essential tool to promote your content and communicate with your attendees throughout the year.
4 reasons to choose

Eventmaker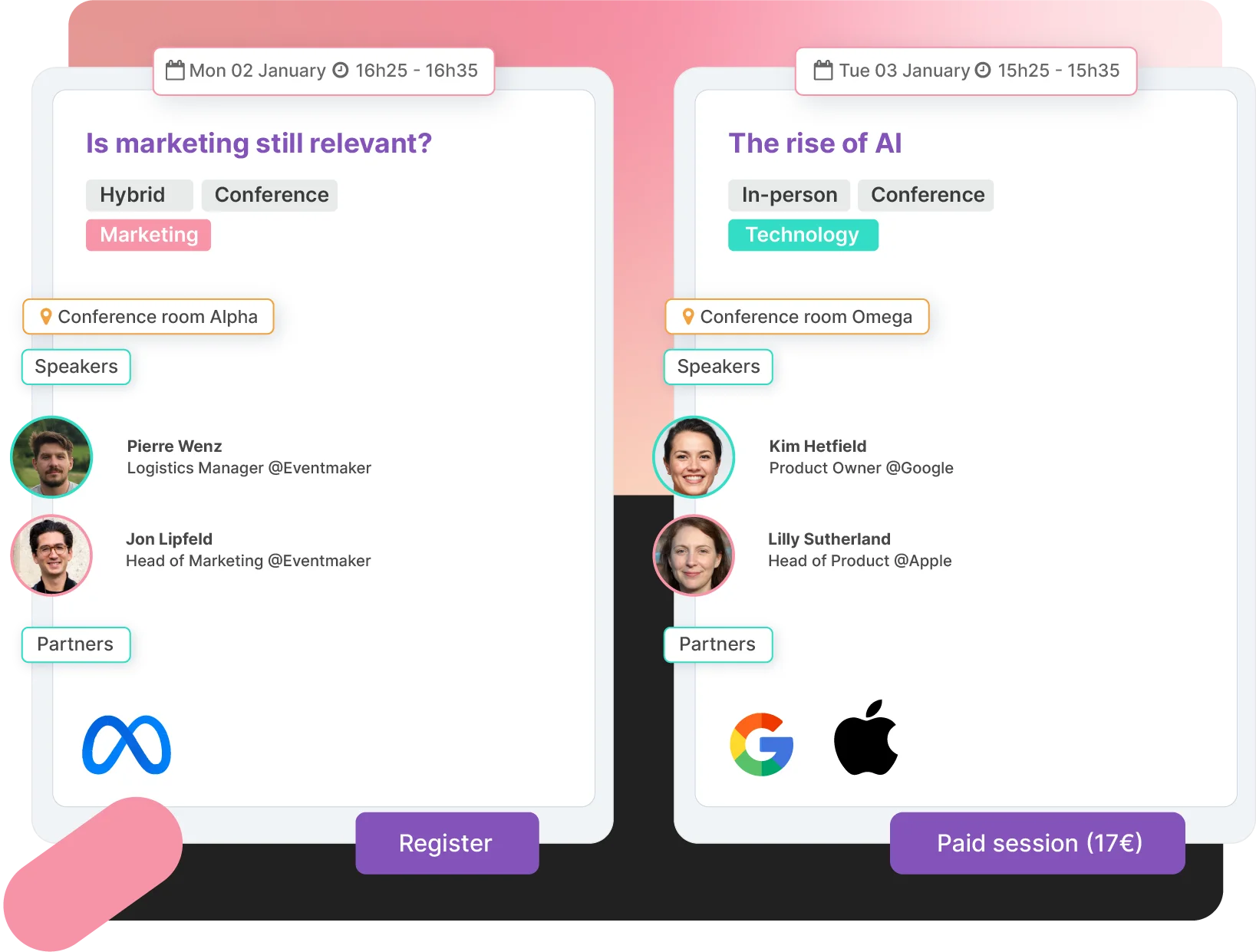 Promote Your Content Throughout the Year
The event website is suitable for showcasing your content, particularly webinars, conferences, workshops, round tables, etc.
Utilizing our program feature will enhance your content promotion by showcasing the themes and speakers, effectively qualifying registrants, increasing registration motivation, and boosting the conversion rate into attendees.
With the help of filters, participants can easily find events that interest them and register with a single click.
To attract more visitors to your website, take your content strategy to the next level by creating blog posts.
Highlight Your Exhibitors, Speakers, and Partners
Utilize the gallery to grant exposure to your partners, guests, sponsors, speakers, exhibitors, and their products! Streamline the search process by allowing visitors to search by keywords and criteria, enabling them to locate exhibitors, speakers, partners, etc., who stimulate their interest. They can then access detailed information that your exhibitors and speakers can independently update from their designated space. By digitizing your exhibitor catalog, you can also offer visitors the chance to contact or schedule appointments with your exhibitors, facilitating networking and improving the ROI of your event.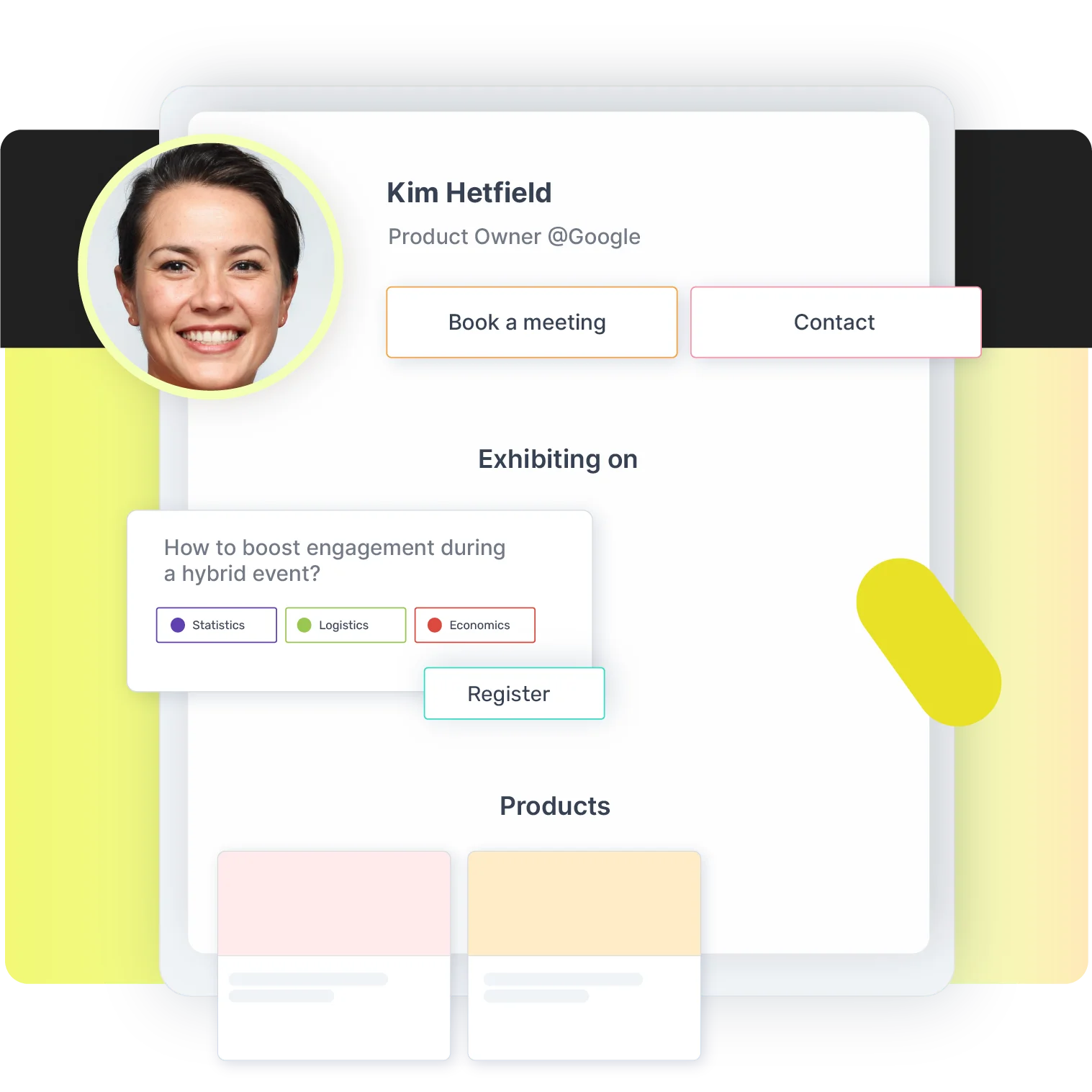 Customize Your Event Website Easily
The Eventmaker website creation feature is a simple solution to build a personalized website for your event quickly.
With a few clicks, you can create pages, add sections to existing pages, add visuals or videos, change colors, and the best part is that you don't need technical skills to do it!
Start by choosing the theme of your event website from our gallery of effective and efficient templates, and customize it entirely to your brand's image, colors, logos, designs, etc.
Capture and Convert New Registrants for Your Event

Generate more traffic on your event website through your content and the platform's SEO performance. As visitors browse your website's pages, your traffic is qualified and generates a thematic scoring for your visitors in full compliance with the RGPD.
Furthermore, the navigation is designed to convert website visitors into event registrants, especially by seamlessly integrating registration forms directly onto your site.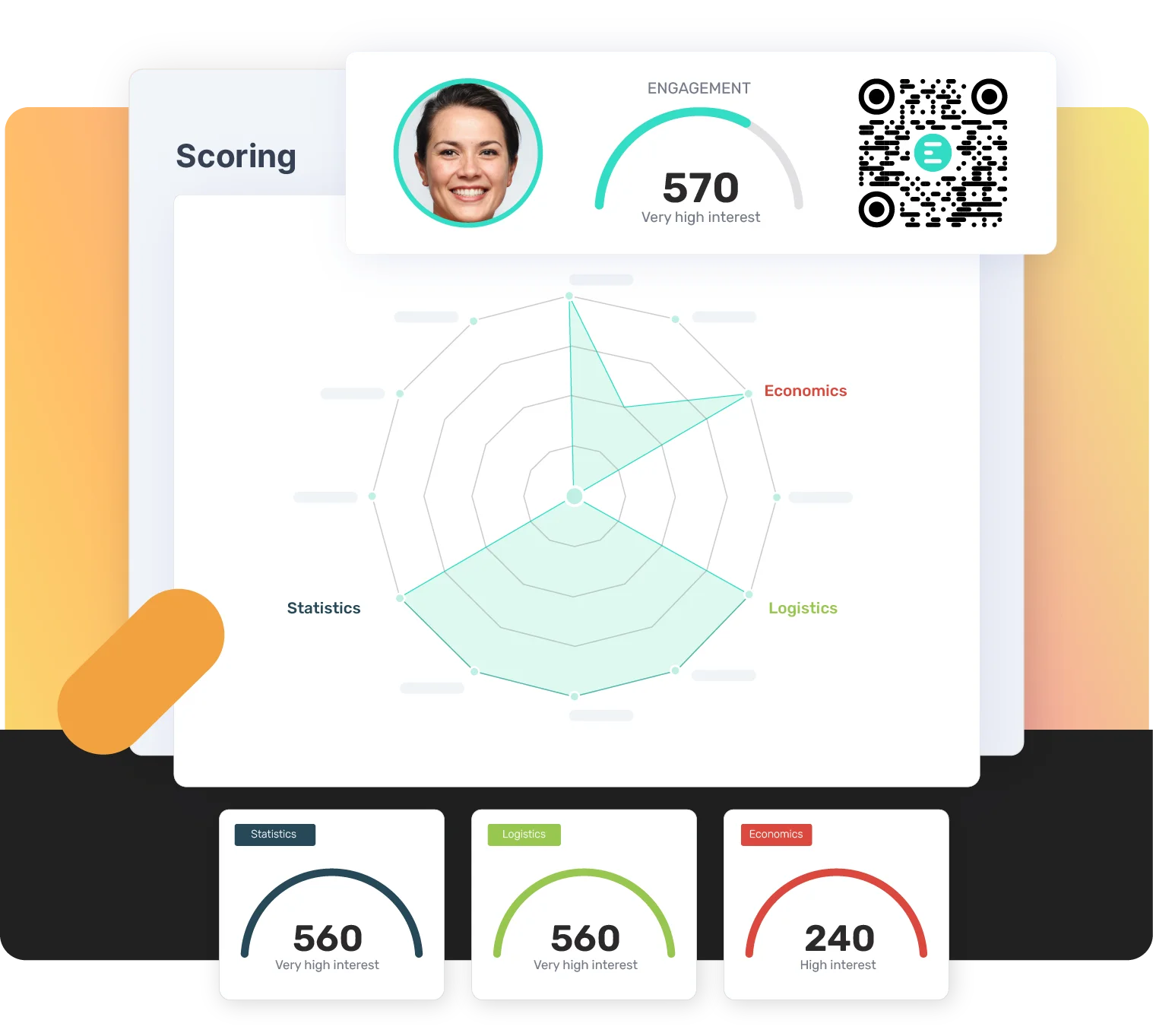 Why Create Your Event Website With Eventmaker?
User-friendly website builder
Adaptability to all types of events



Are you ready to create an engaging event website?