Develop a Dynamic and Personalized Online Program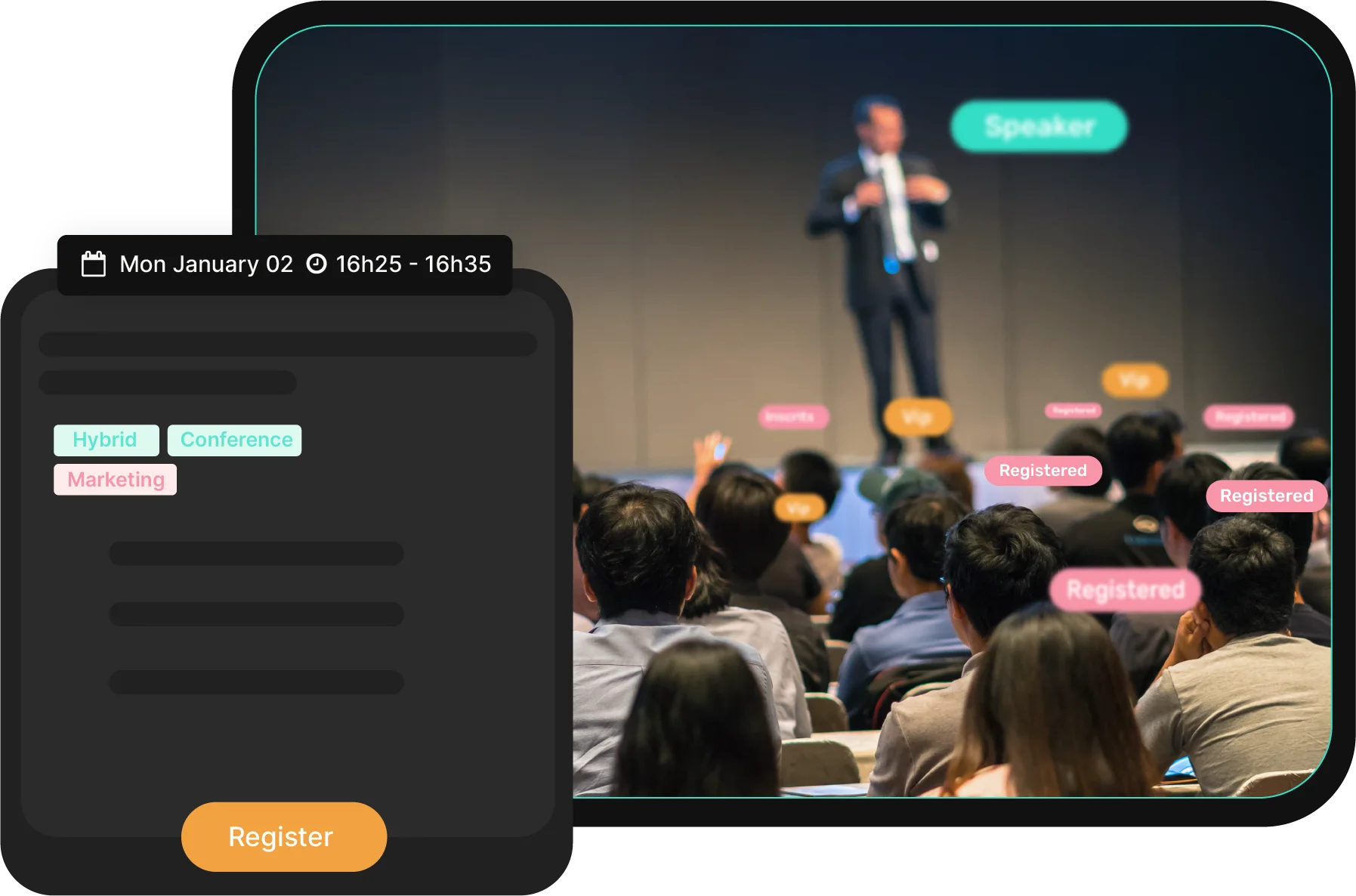 It is essential to structure your event's content by creating a program to ensure that it is well-organized and easily understandable for participants. With the Eventmaker platform, you can effortlessly build online programs, including the most complex ones, without limitations.
5 reasons to choose

Eventmaker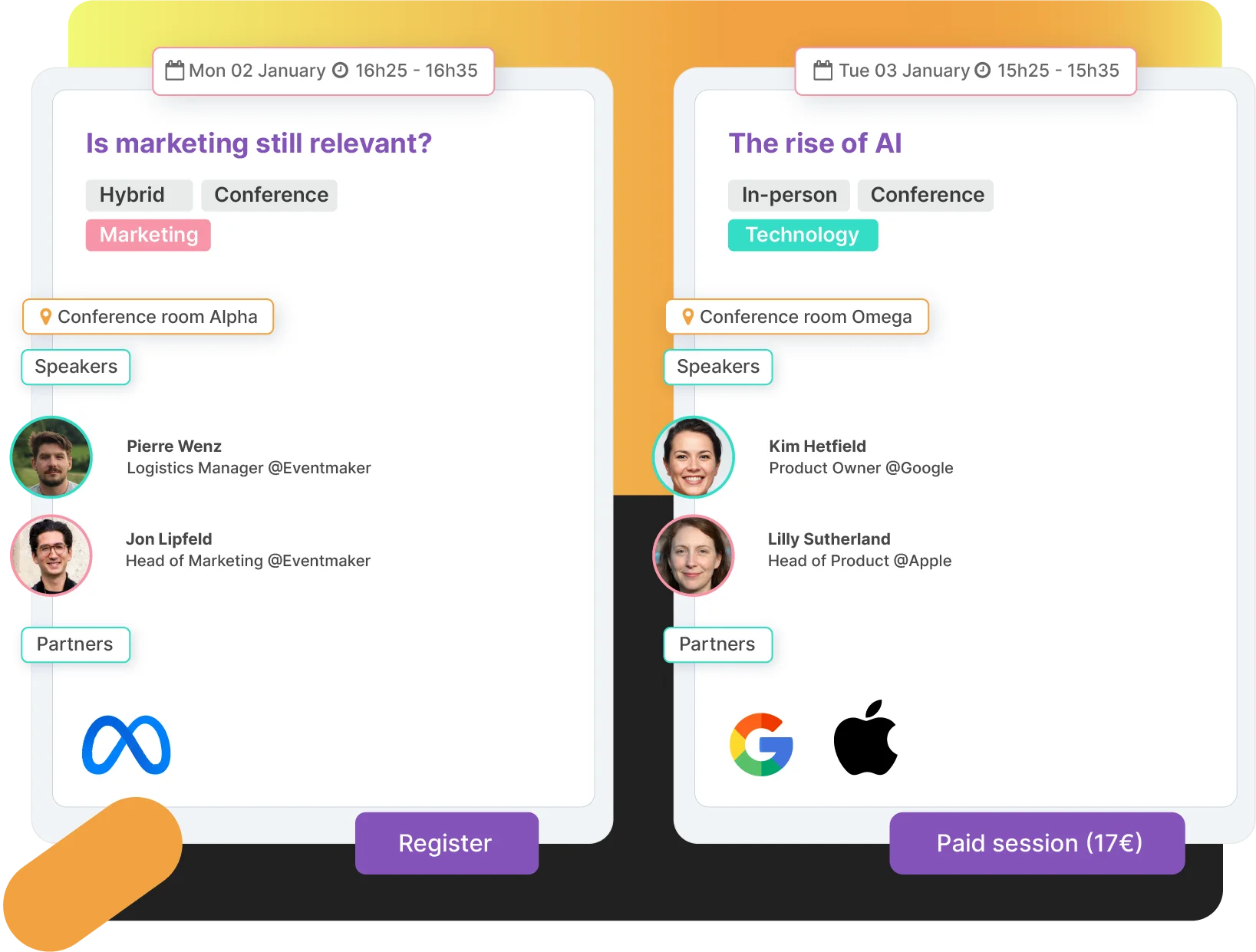 Create a Dynamic and Flexible Program
Develop your event program quickly with a few clicks by defining session titles, types (conference, plenary, etc.), descriptions, photos, and schedules.
Customize participant filters to increase flexibility and organize them to fit your preferences. You can also create multiple programs based on the most relevant content to promote your event.
For instance, if your event spans three weeks, you can generate one program per week and provide a search bar by date to facilitate navigation.
Categorize Your Sessions into Themes
Using themes for your content enables seamless navigation for your website visitors and promotes engagement within your community since it includes multiple categories.
By implementing themes for your sessions, you can:
Rate your participants on each theme with the theme scoring
Recommend content in emails and on the website
Create thematic program pages to showcase your offer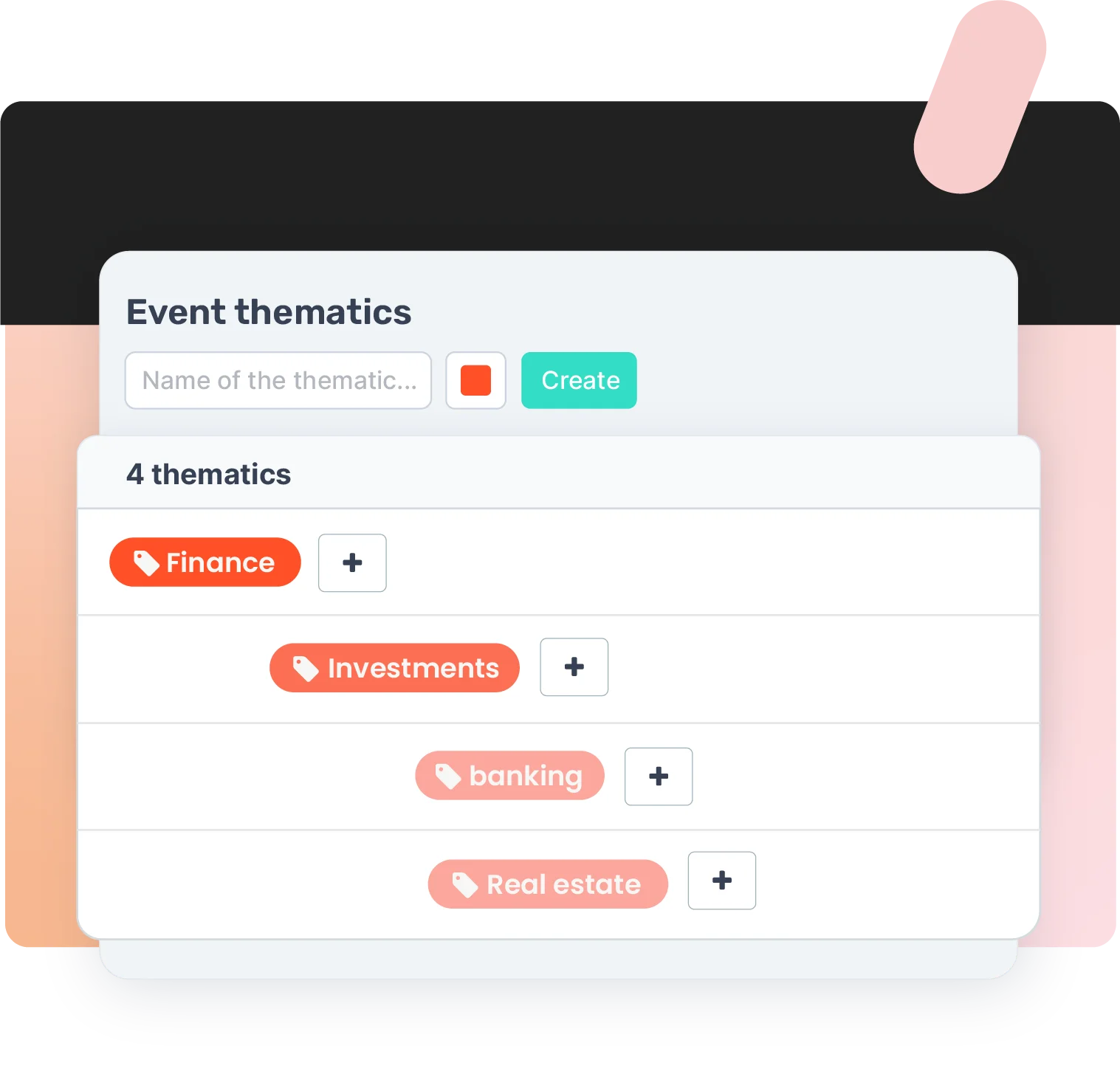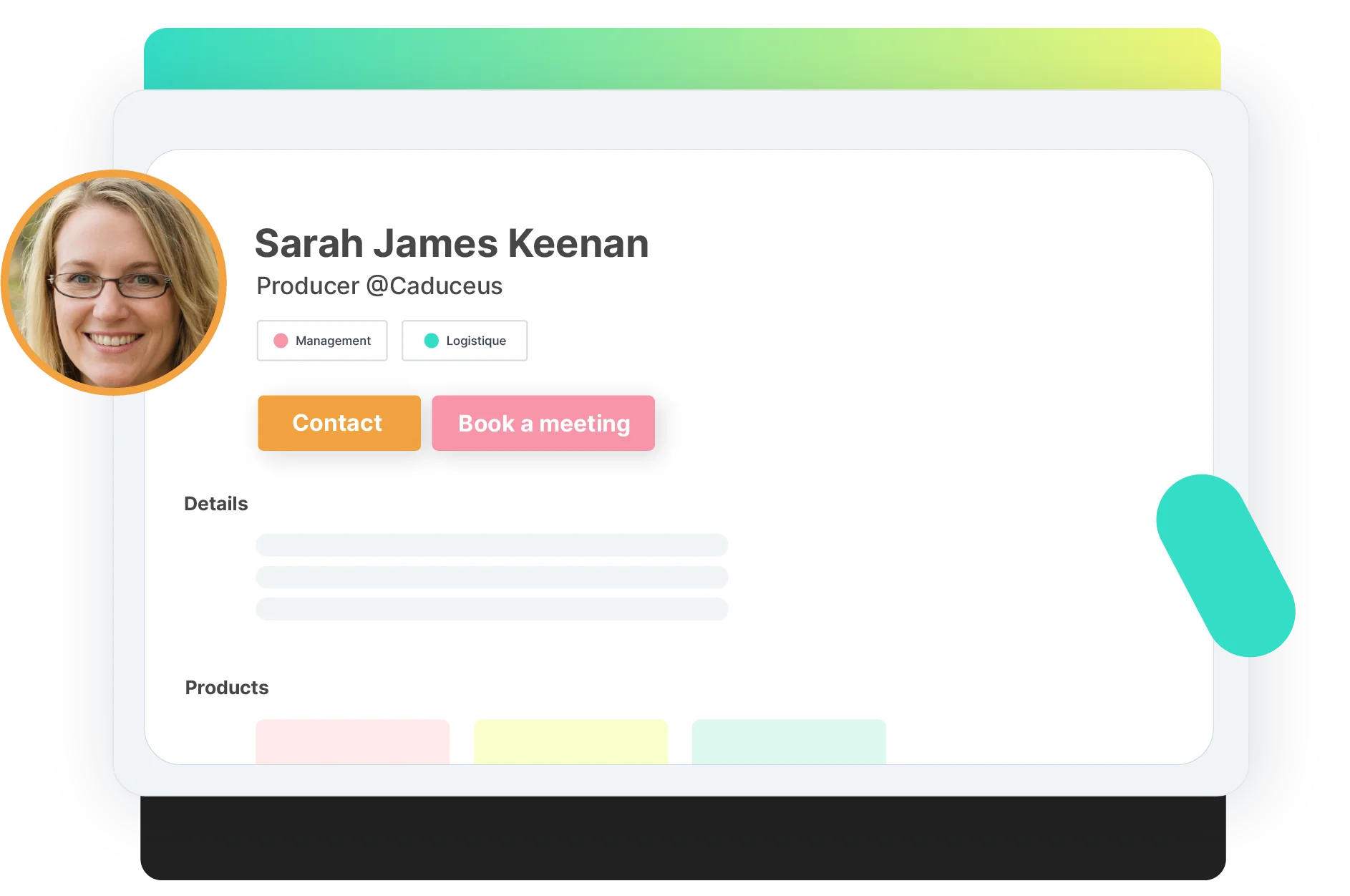 Enhance Your Program Using a Detailed View

Provide your visitors with additional information about your program's content with the help of a detailed view. This content will be beneficial to present complex content more efficiently and optimize your website's Search Engine Optimization (SEO).
Allow exhibitors or speakers to edit their detailed files to save time and ensure content relevance.
Facilitate the user experience and maximize meetings by linking your exhibitor and speaker pages to your program.
Enable Session Registration

You can allow participants to register for specific sessions in your program and set quotas if required. If a session has a limited capacity, you may display the remaining spots available or set the status as "Full."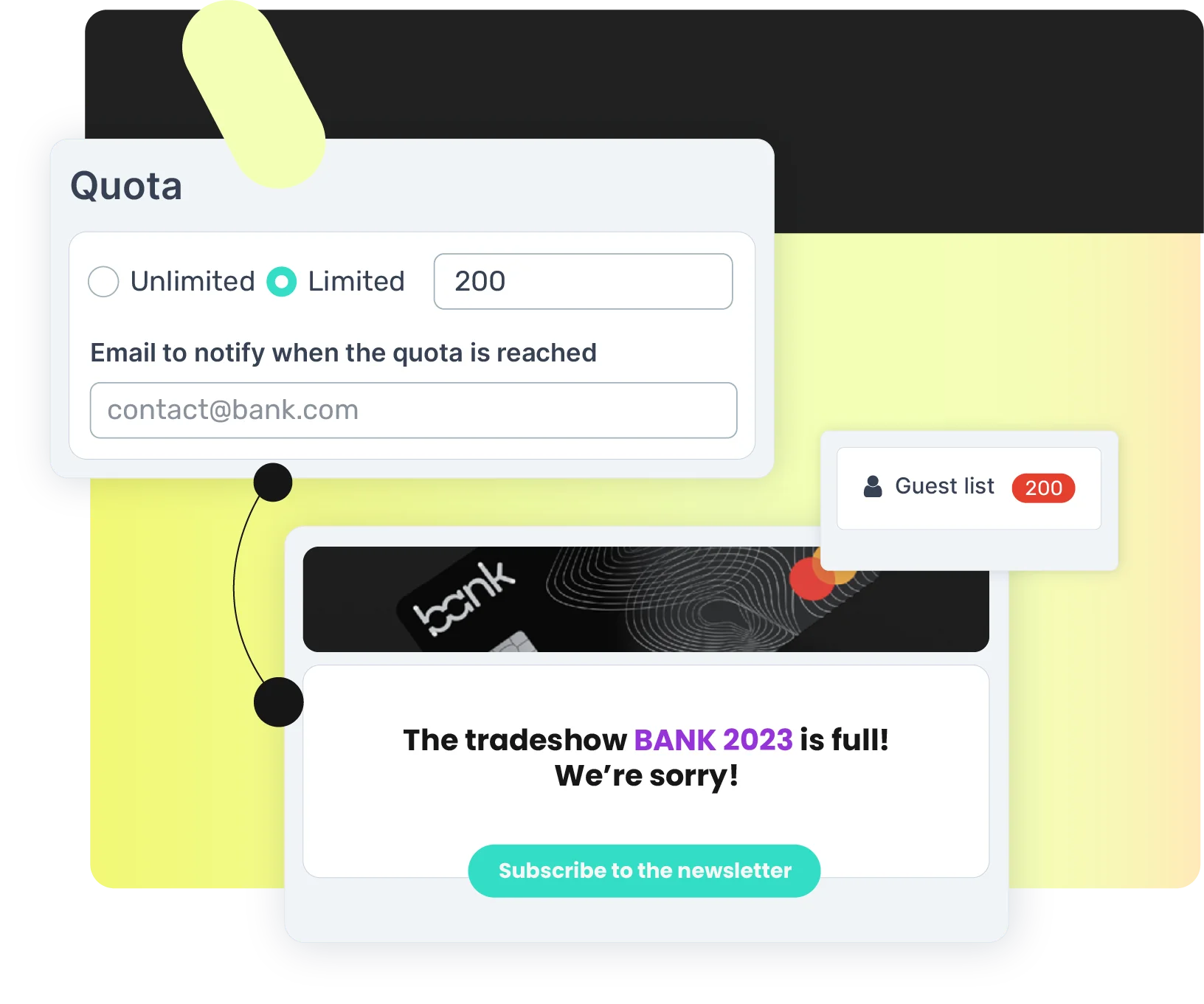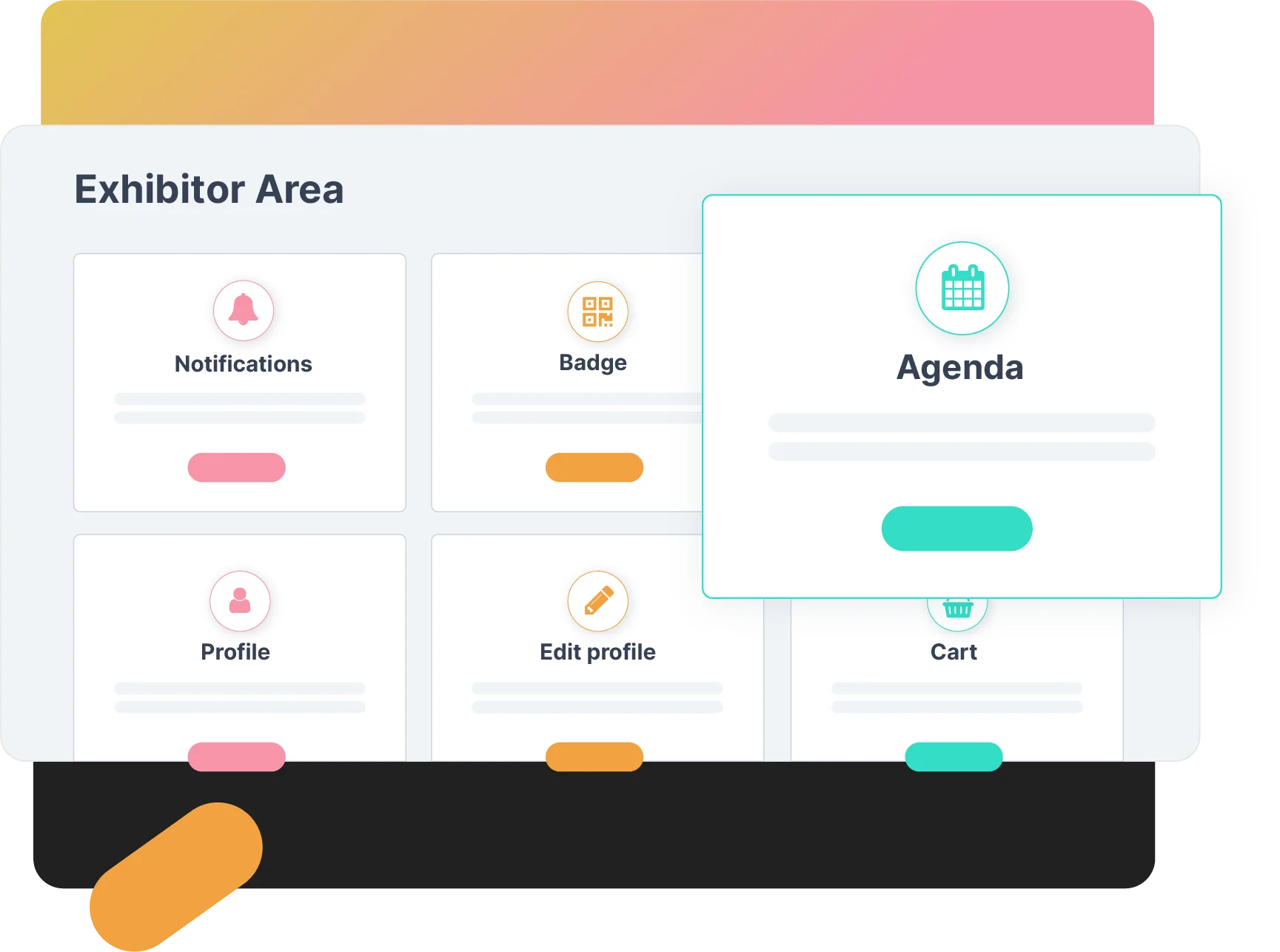 Offer a Personalized Program for Your Guests

By registering for the different sessions of your program, your visitors can create a personalized program that they can access at any time from their personal space.
Why Create Your Event Program on Eventmaker?
Create sessions in a few clicks
Apply filters, themes, and sub-themes without limitations
Get assistance from our project managers to create the most complex programs




Do you want to learn more about creating your program with Eventmaker?