Opt for a QR code scanning application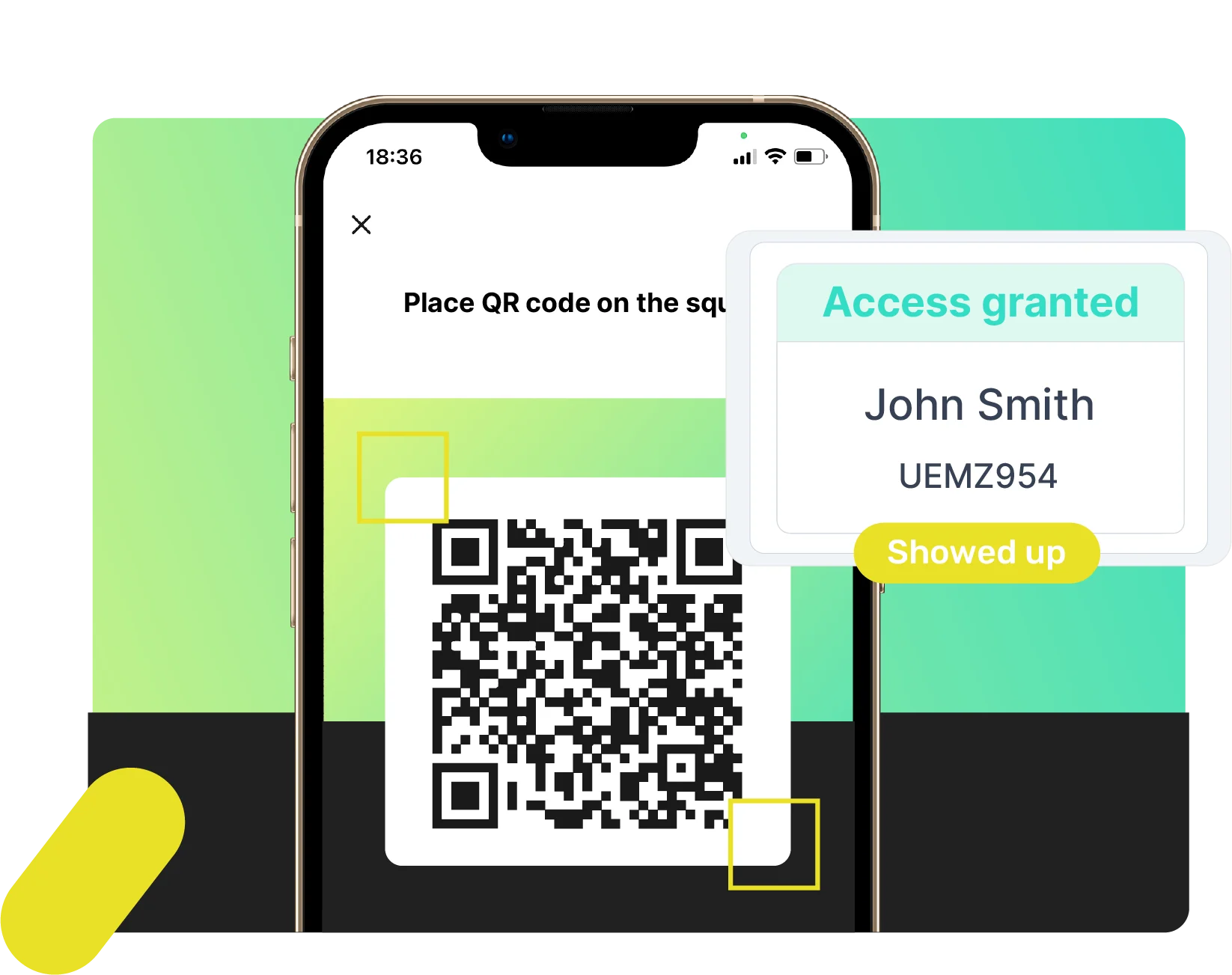 A quick and easy to control check-in
Gain efficiency with a QR code scanning application, allowing you to set up a quick and easy to control check-in. You can manage the entries of your events, collect concrete data and analyze them, in view of your future events.
The QR code, which stands for "Quick Response code", is a kind of barcode that can be scanned very easily, using a specific decoder, a smartphone or a webcam. It is used in many sectors, especially in the event industry, to manage entrances.
A check-in application allows you to scan a QR code and immediately determine if it authorizes entry to a specific event or space. No more waiting in line, opt for a smooth entrance!
Thanks to the QR code application, welcome your participants at high speed: it only takes a second for the code to be recognized. No more endless paper lists that require you to check by hand if the person arriving at the reception desk is really on the list.
As the QR code is associated with a person's identity, you can know in a simple scan: who entered, at what time, by which access point, etc. Tracking the flow of entries allows you to collect data, which can be studied and analyzed, and thus propose an event that complies with the regulations in force.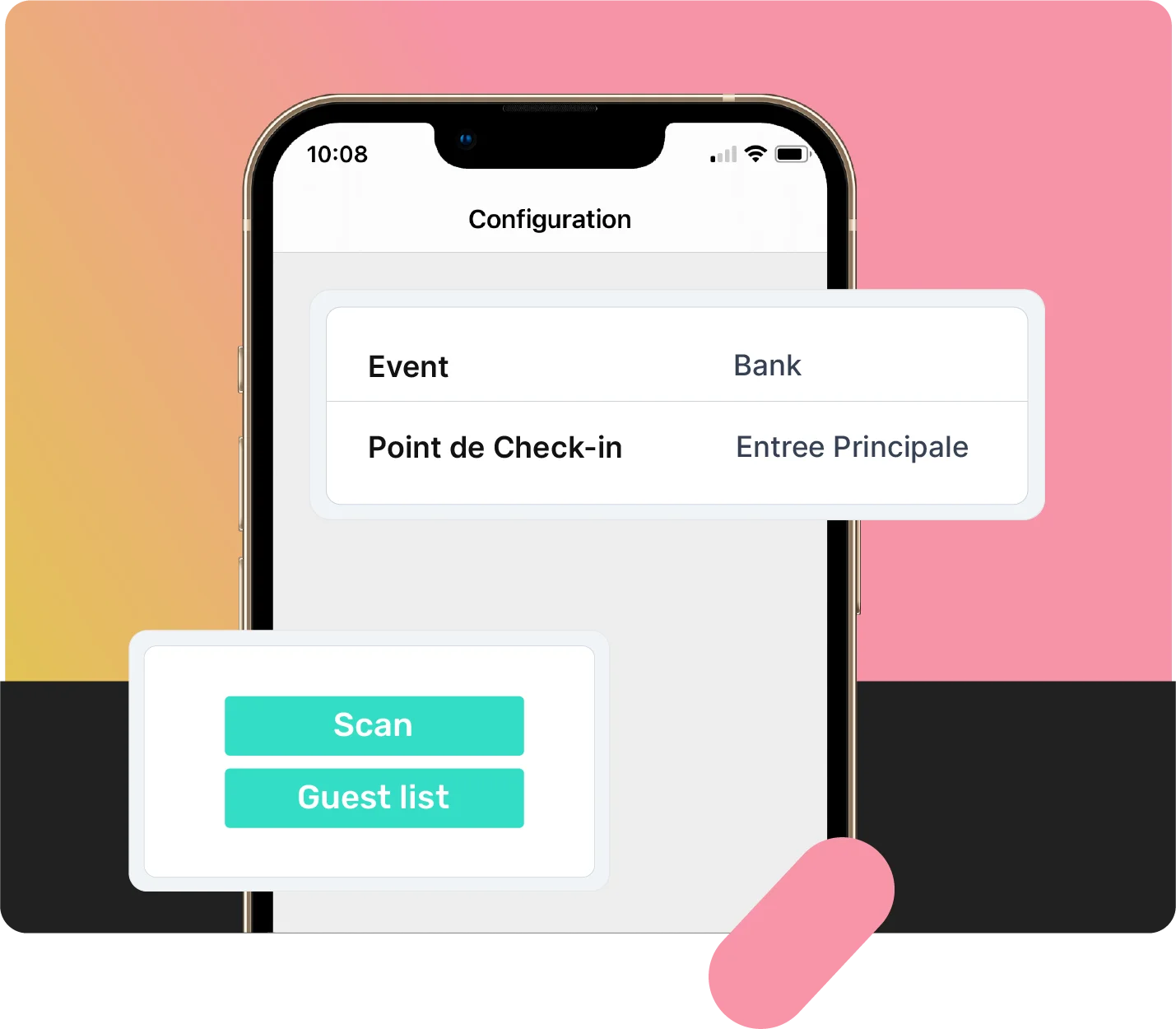 Access control by QR code
With the Eventmaker Checkin application, you can quickly determine whether an attendee can enter your event or not. The access control is done by color code with a characteristic sound for authorized or forbidden entries. In case of a dispute, you have access to the visit history in the application.
Before the event, you can use Eventmaker to manage :
Accreditations for individual participant or for a whole category according to the check-in points (entrance, conference, dinner, etc.)
Access authorizations according to payment status
The number of authorized passages
At any time, you can retrieve the history of entries and be able to reconstruct the path of your visitors.
Laser scan with Checkin Pros
To go even faster, Eventmaker offers you to add a laser hull to your iPod/iPhone to transform it into a Checkin Pro.
With this professional equipment, you can scan up to 1,000 participants per hour per host/hostess into your event. A performance that will improve the flow of entrances and avoid queue lines for the participants.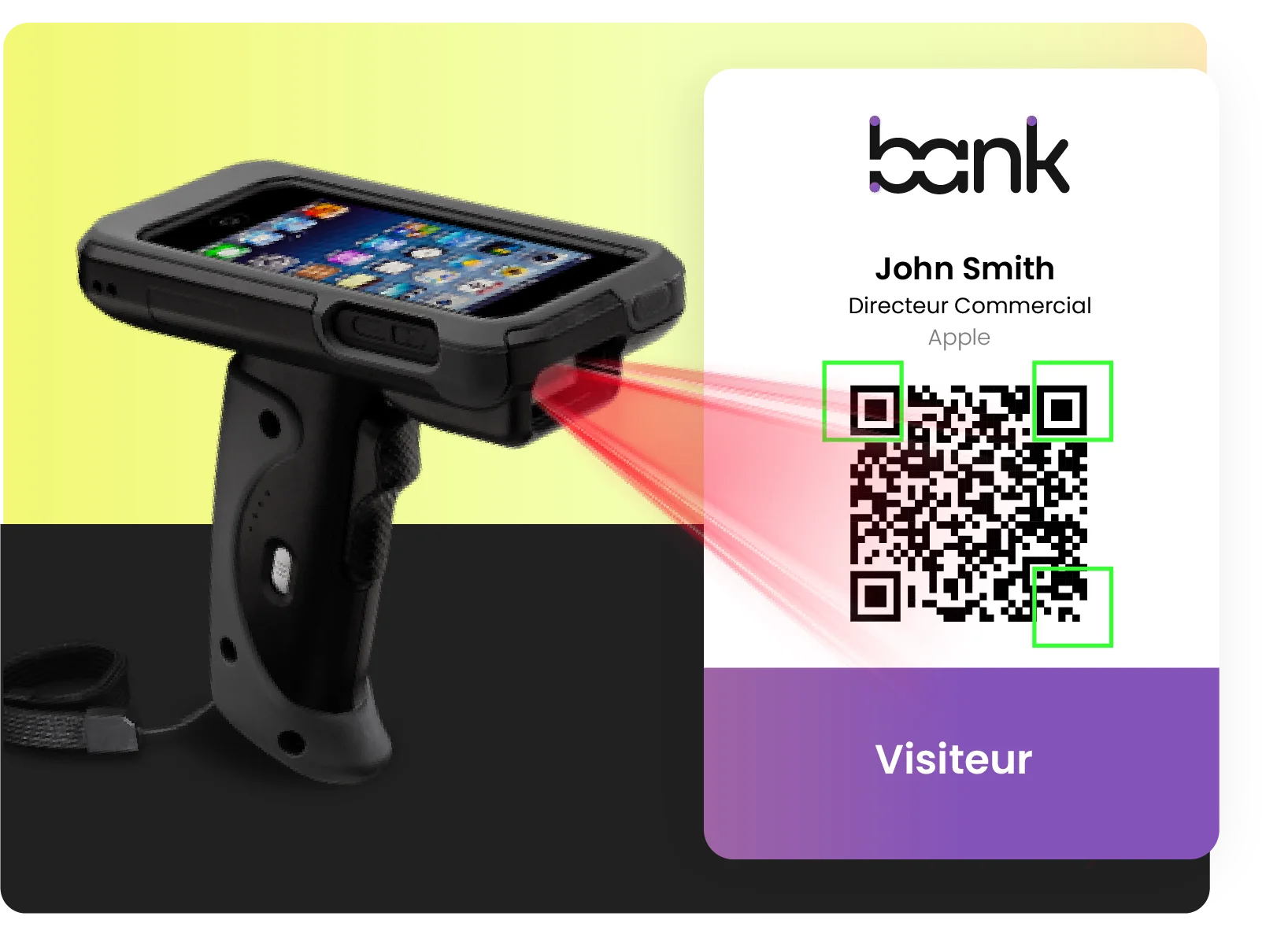 Do you want to learn more about our features?