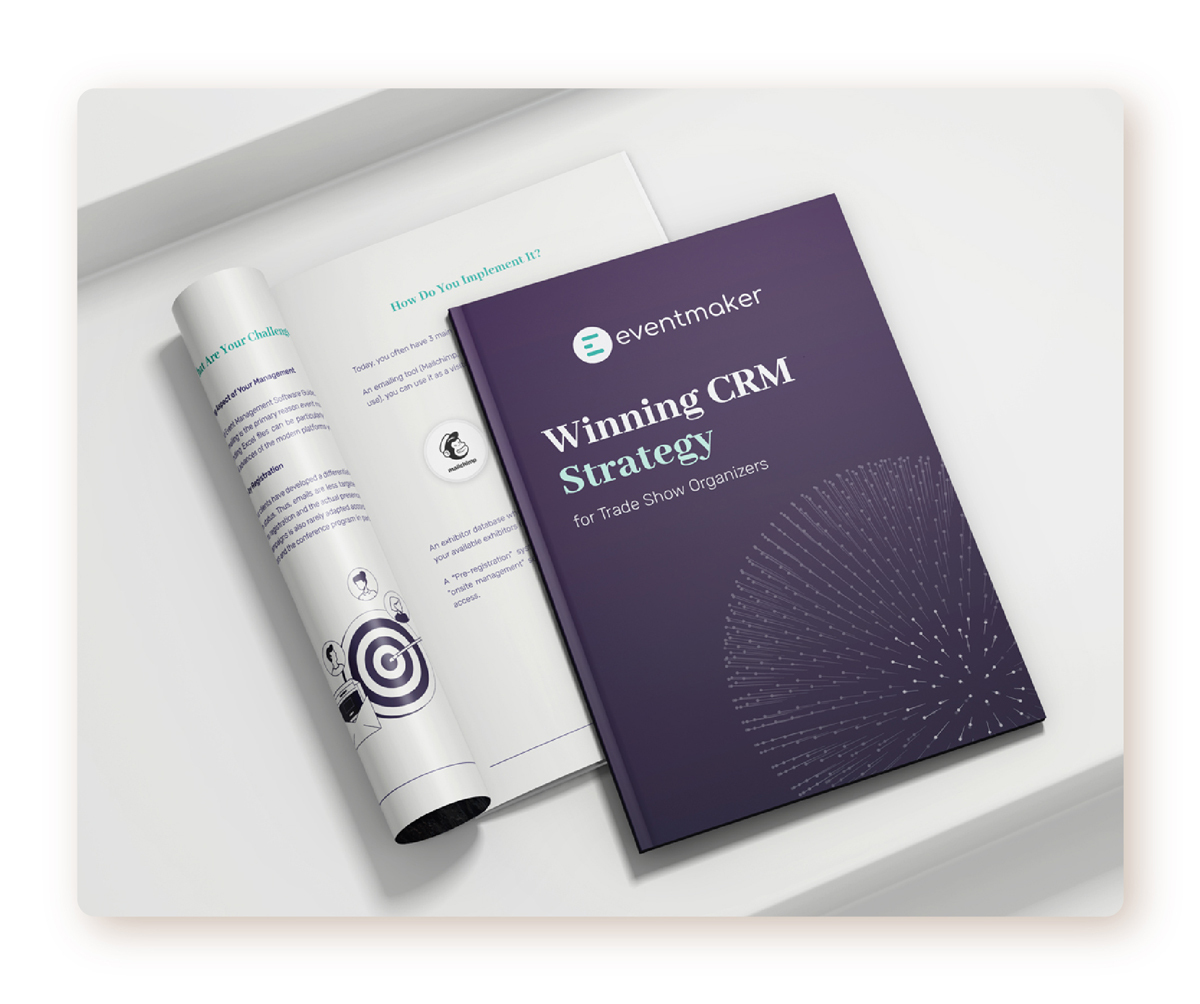 Your winning CRM strategy is one step away!
Want to optimize your visitors' and exhibitors' engagement through events?
This guide offers the key to levelling up your event game and challenging your marketing, communication, and event strategies.
At Eventmaker, we got you covered through our guide that helps you:
Unleash the data potential of your EMS (Event Management Software)

Use your data to boost your CRM

Learn about the best communication, marketing, and event practices
An event management platform paired with dedicated support services
.
2022 for Eventmaker in numbers
Do you need advice?
Want to implement a winning CRM strategy?
Contact us, and we will make it happen!